The Australasian Transformer Innovation Centre
Australia's leading transformer researcher centre is fulfilling Australia's critical need for transformer innovation and education.
This centre is a collaborative initiative by Australia's Transformer experts from research and industry. Over $1 million has been jointly committed from Wilson, Dynamic Ratings, Reinhausen, The University of Queensland Long Pocket Transformer Laboratory, QUT, UNSW, and Griffith University.
The research program is designed to create innovations that meet the evolving needs of industry, including:
Decreasing the risk of transformer failure during normal and contingency events
Reducing maintenance costs and extending life with improved condition monitoring
Investigative improved operation, performance and risks with natural esters oil
Increasing transformer utilisation and working transformers smarter
Investigating effects of renewable generation on transformer life and cyclic rating.
Explore the Australasian Transformer Innovation Centre.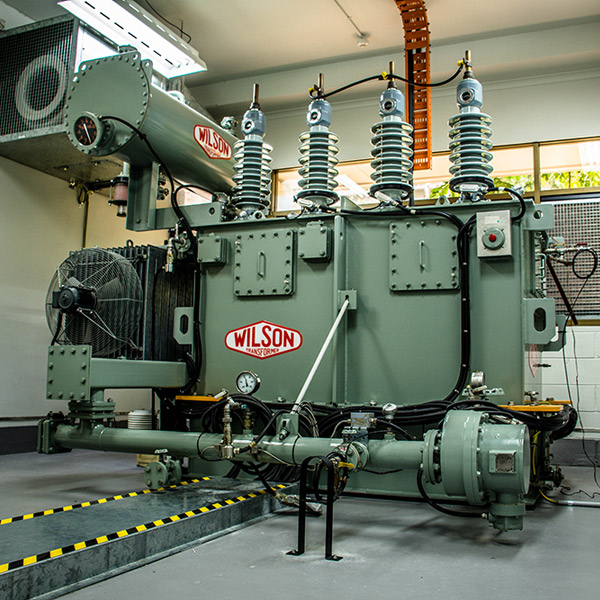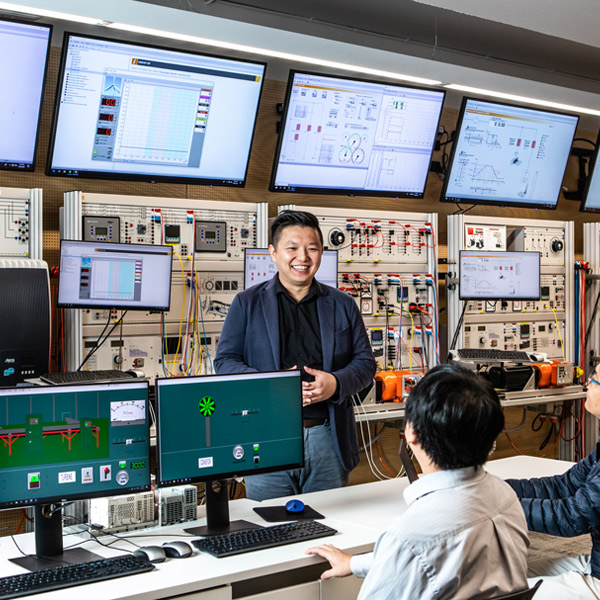 Industry 4.0 Energy TestLab
The Siemens Industry 4.0 Energy TestLab is equipped with state-of-the-art hardware and software facilities, including power system simulation tools, navigator systems incorporating existing Building Management Systems (BMS) tools, microgrid controller, human-machine interface communication tools, and protection devices.
The TestLab facility will be complimentary to UQ's existing state-of-the-art Renewable Energy laboratory, funded by UQ Solar and the School of Electrical Engineering and Computer Science.
It houses equipment and software tools to enable research and teaching in different aspects of power and energy systems.
 
Microwave / Antenna laboratory
Our antenna research facilities consist of two (far/near field) antenna testing chambers.
Our microwave imaging laboratory includes a Y-Ф scanner, two R&S ZVA24 4-port Vector Network Analysers, and an Agilent 85070E Dielectric Probe Kit.
Other resources:
Fabrication facilities include photolithographic etching and an LPK Protomat S63 PCB prototyping machine.
Computing facilities comprise of a cluster of networked personal computers with microwave and antenna CAD packages including Agilent ADS, Ansoft HFSS, CST Microwave Studio, FEKO, AWR  Microwave Office and Sim4Life.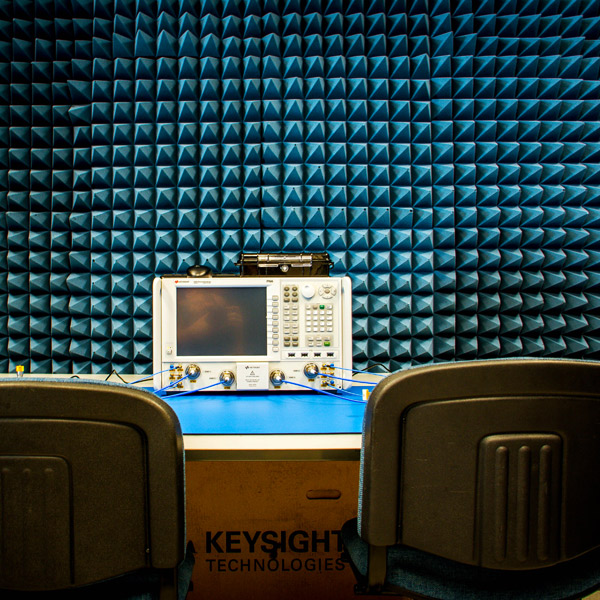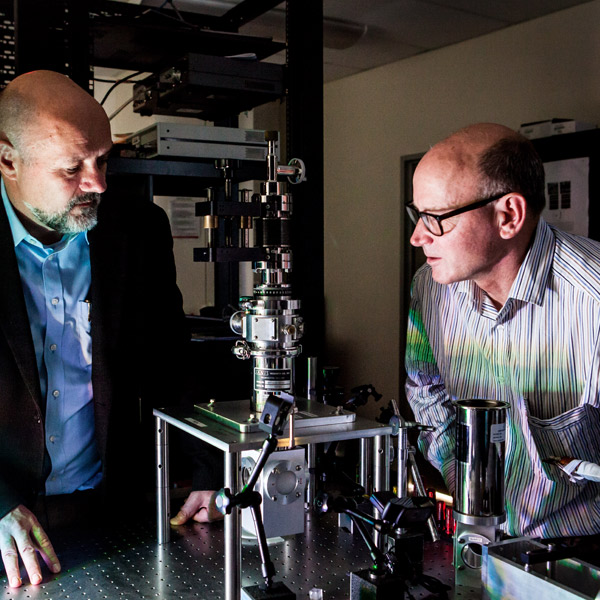 Photonics laboratory
The photonics laboratory consists of a suite of facilities for laser sensing research.
The suite includes facilities for visible and near infrared laser sensing and imaging, characterisation of visible and near infrared lasers, numerous vibration isolation platforms, a dedicated preparation room for testing and fabrication of optical systems and a world-class laboratory specifically designed for laser sensing using terahertz quantum-cascade-lasers.
DSP Facilities, including USRP1, USRP N210, Altera Cycone III DSP Kit, Altera Stratix II DSP Kit, Rice WARP version 2.