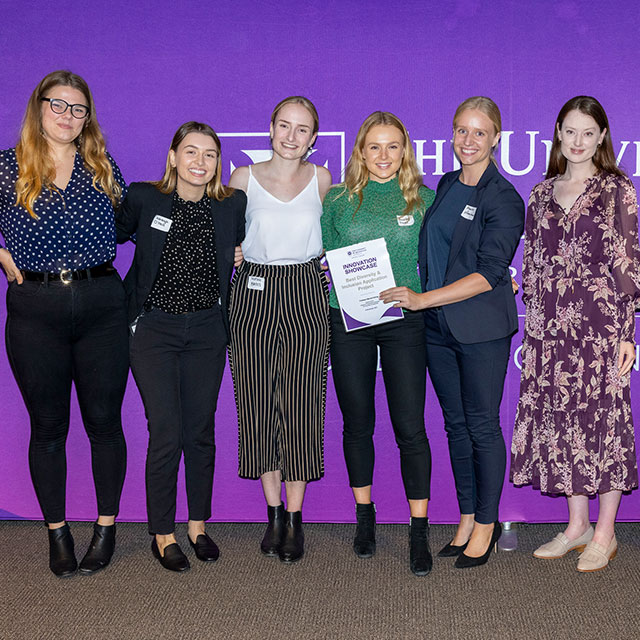 Young women pursuing a career in IT and computer science can now take advantage of a new scholarship opportunity at The University of Queensland (UQ). 
In partnership with UQ, the Queensland Firebirds and Blackbook.AI Computer Scholarship will allow five aspiring female students to study in the School of Information Technology and Electrical Engineering (ITEE) in 2022. 
Each $15,000 scholarship will help a young woman to follow her passion into the IT and computer science fields, further enhanced by the opportunity to intern at Blackbook.AI, where they can gain invaluable on-the-job skills and exposure to industry relevant technology and tools. 
Eager to introduce innovative and customisable technology solutions and impressed by their commitment to diversity, Netball Queensland choose Blackbook.AI as their technology partner over the next three years.  
As the head of one of Australia's most innovative technology companies, Blackbook.AI chief executive Thuy Lam recognises the clear benefit of building female talent in the IT industry.
"We created this business to create pathways for local students in the Queensland community to embark on careers in technology. To create a sustainable gender diverse resource pool, that will be the envy of others globally," he said. 
Founded in 2017, Blackbook.AI specialises in helping other organisations reach their full potential through artificial intelligence, automation, and data analytics. 
The Brisbane-based company has grown to a team of over 100 employees across Australia and, only a few years later, was recognised as the "2020 Diversity Employer of the Year" at the Women in Digital National Awards. 
Blackbook.AI also sponsored the prize for "Best Project in Diversity" at the 2021 ITEE Innovation Showcase, an event which helps to foster industry collaboration and showcase the talents of ITEE students. 
This unique collaboration between technology and sport will create a lasting impact, not only for the young women supported by the Scholarship, but also in helping break down the barriers to a career in IT and reach a gender balance in the industry.
If you are a female student pursuing study at UQ's School of ITEE, find out more information and apply for the Queensland Firebirds and Blackbook.AI Computer Scholarship.