The UQ AI Collaboratory had recently hosted its inaugural Summer Internship Program showcase event (in hybrid mode) which highlighted the projects and achievements of its first group of summer interns.  
 
The program provides an excellent opportunity for interested students to work with a researcher within the context of a formal research environment to experience the research process and discover what research is being undertaken in their field(s) of interest. 
Students interested in pursuing a research career in artificial intelligence were encouraged to apply - a total of five projects were offered in this initial round - with ten interns selected out of a competitive pool of applicants. This inaugural round had a focus on the topics of Health & Medicine. 
 
Students came from diverse study areas within the Engineering & Computing disciplines of UQ and were supervised by several ITEE academics. The research strengths of UQ experts spanning across several areas of AI and its applications were demonstrated remarkably well by our students:

Explain My AI Model: Interpretable Deep Learning Models for Medical Imaging, supervised by Dr Alina Bialkowski 
Richard Wainwright and Danny Wang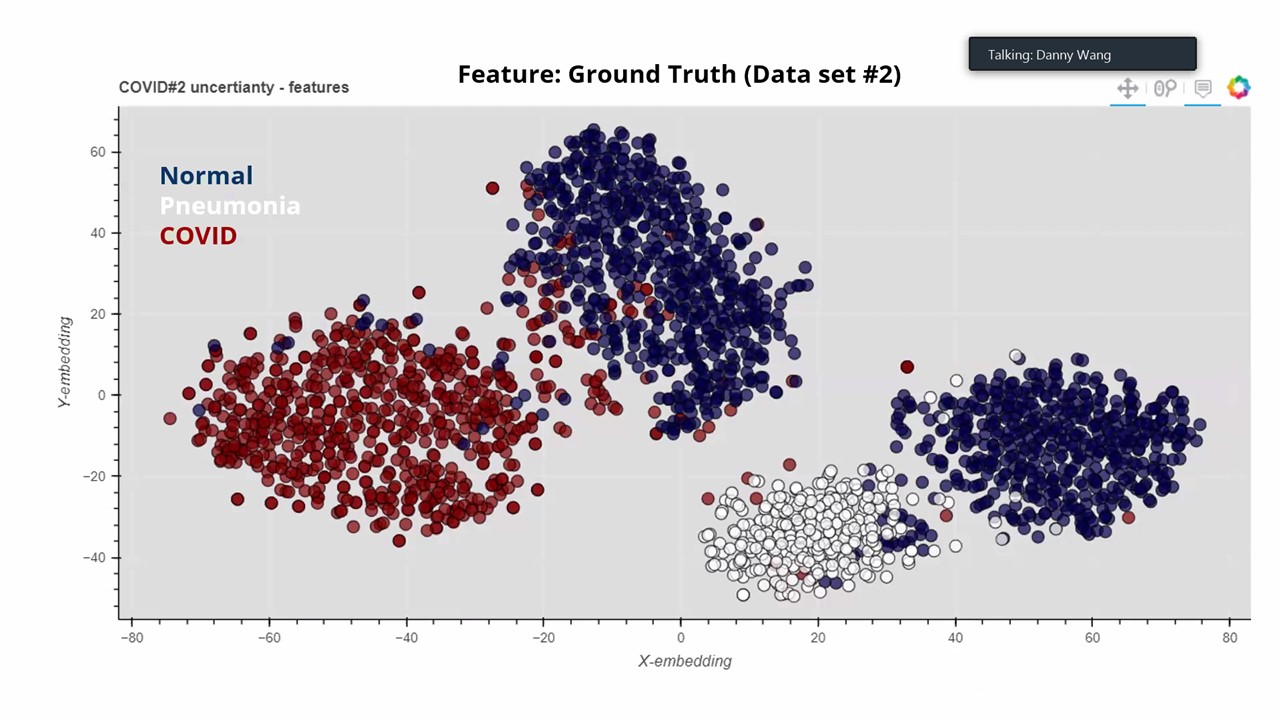 "As deep learning models continue to improve their performance in detecting and classifying disease, it is important to show that these models are trustworthy and reliable for use by medical professionals. However, reporting of model accuracy alone can hide underlying issues with data and training which may have serious consequences for accuracy in practice." 
Cutting Edge Artificial Intelligence Applied to Diagnostic Imaging, supervised by Dr Shekhar "Shakes" Chandra 
Samuel Nolan and Thomas William Petersen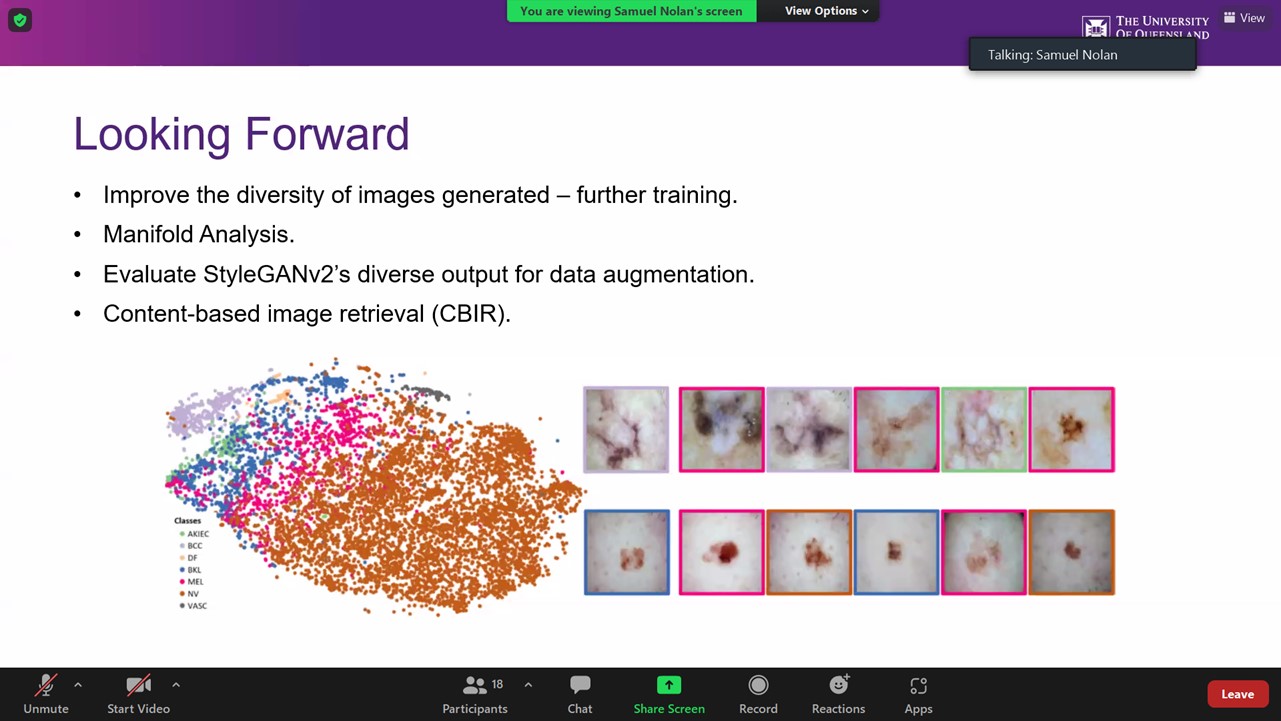 "The project involves improving upon automated segmentation of visible anomalies by using a specialised segmentation network that uses inpainting to create a contrast between the original MRI scan that highlights anomalies." 

State of art clinical trial retrieval using AI methods, supervised by Associate Professor Guido Zuccon 
Jackson Barton and Daniel Paul Ashley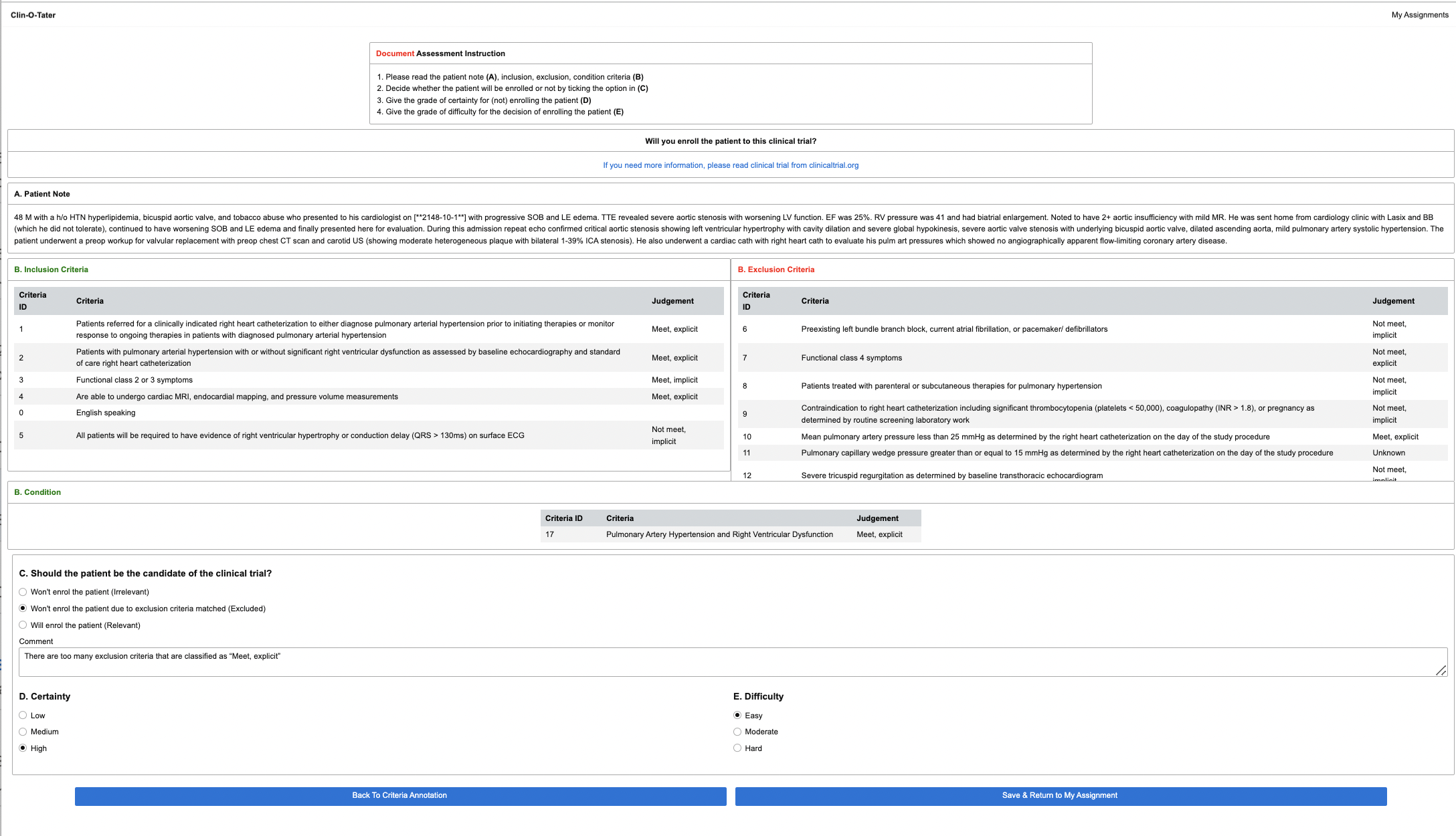 Development of a medical imaging deep learning application platform, supervised by Dr Steffen Bollmann 
Aditya Anchan and Matthew Choy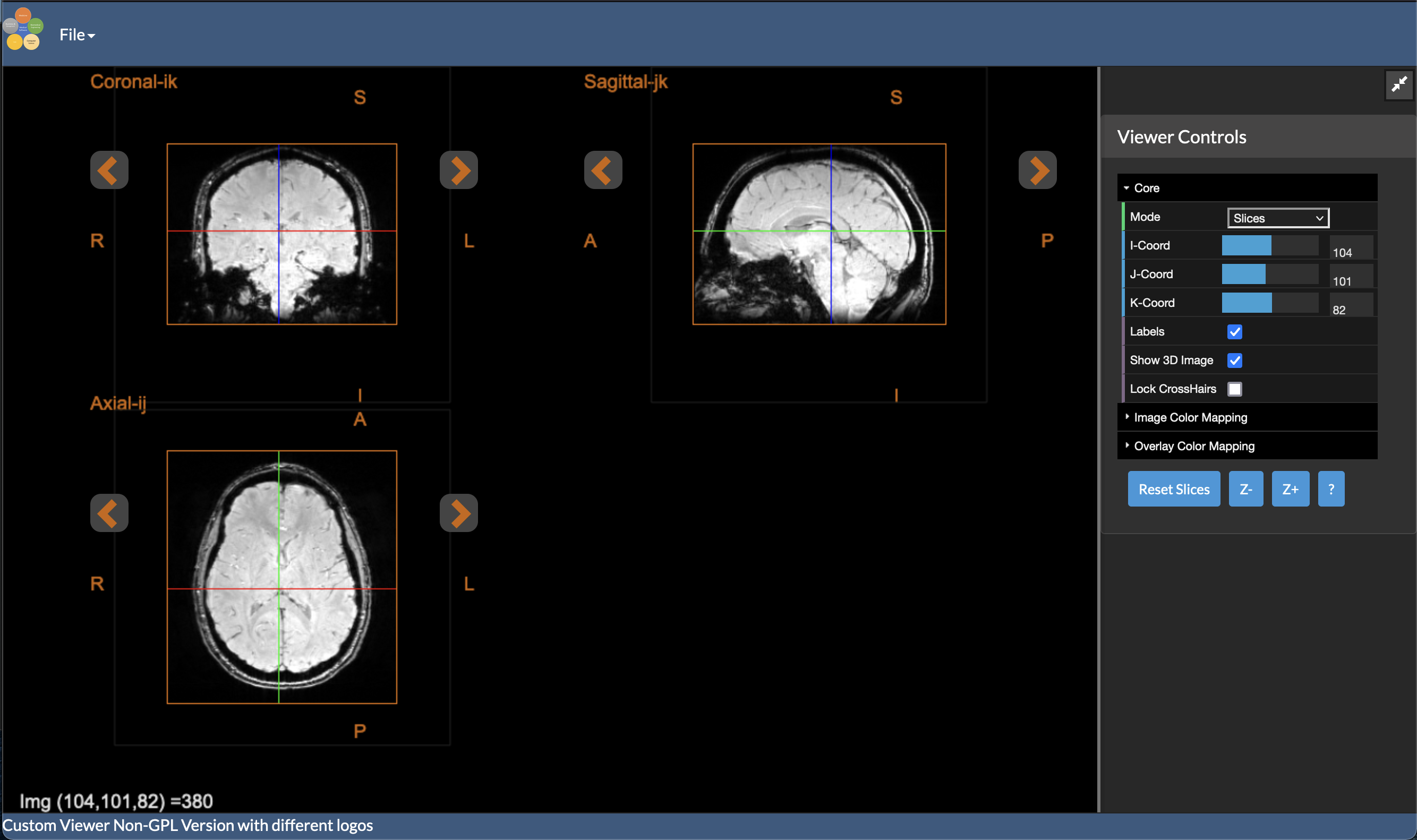 "We have created an easy-to-use platform that can bring advanced AI technology for  medical imaging into the hands of clinicians with immediate visualisations. Often, machine learning requires technical skill in programming and data science to utilise. However, our web app uses Tensorflow.js to securely run an AI algorithm entirely within a browser and on CPU. Clinicians can then use AI to assist diagnostics without having to install anything on their machine or send any private data to an external server or cloud processor." 

AI-monitored ICU Illness severity prediction for ICU, supervised by Professor Xue Li 
Hao Yang, Bowen Yuan and Lalith Veerabhadrappa Badiger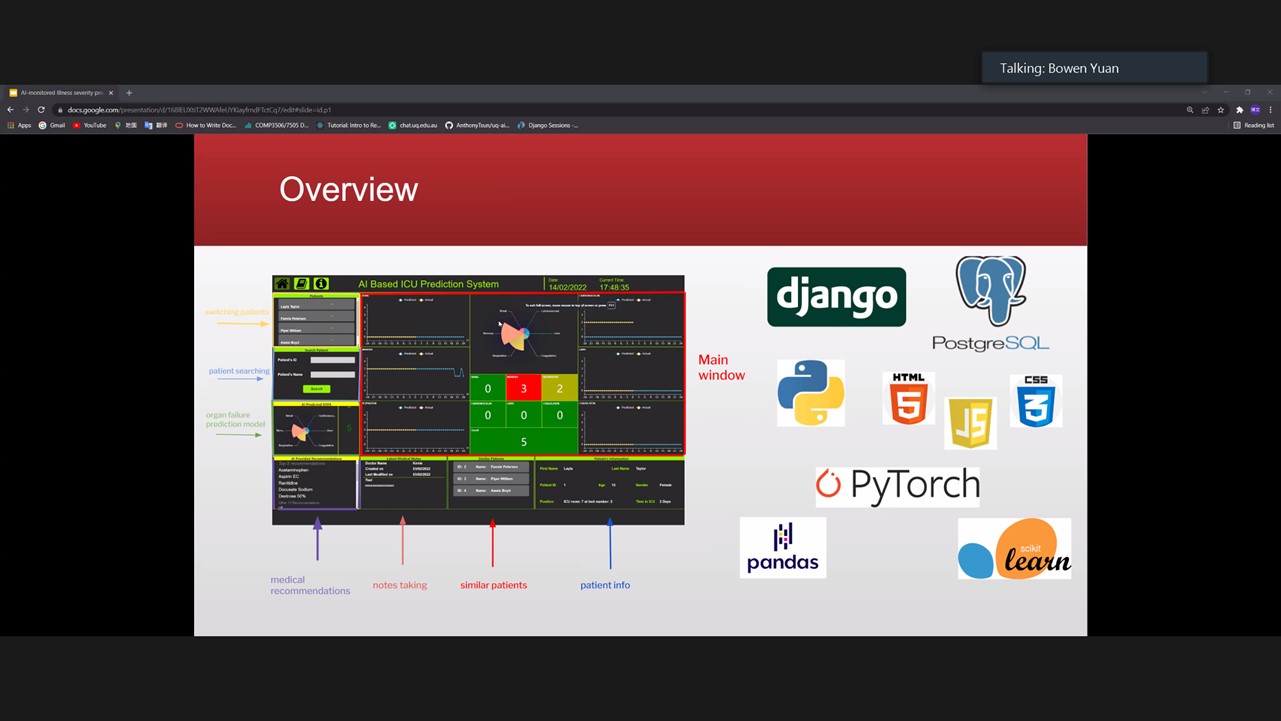 "The project aims to highlight the functions of machine learning and artificial intelligence techniques to analyse and predict a patient's bed-side monitoring signals in order to instantly evaluate if the patient is getting better or worse. It will also find "similar" patients from past ICU patients' database to help ICU doctors to consider the "what-ifs", "why-nots", "how-abouts", "so-what" kinds of scenarios or questions. The big data Dashboard visualisation technology is used to display the conditions of patients with the comparisons of the current monitored time-series data with the predicted data to see the progress or changes of the situations on how the patient is getting better or worse with respect to the treatments or expected developments."
AIML Student Society 
Utkarsh Sharma and Aryaman Sharma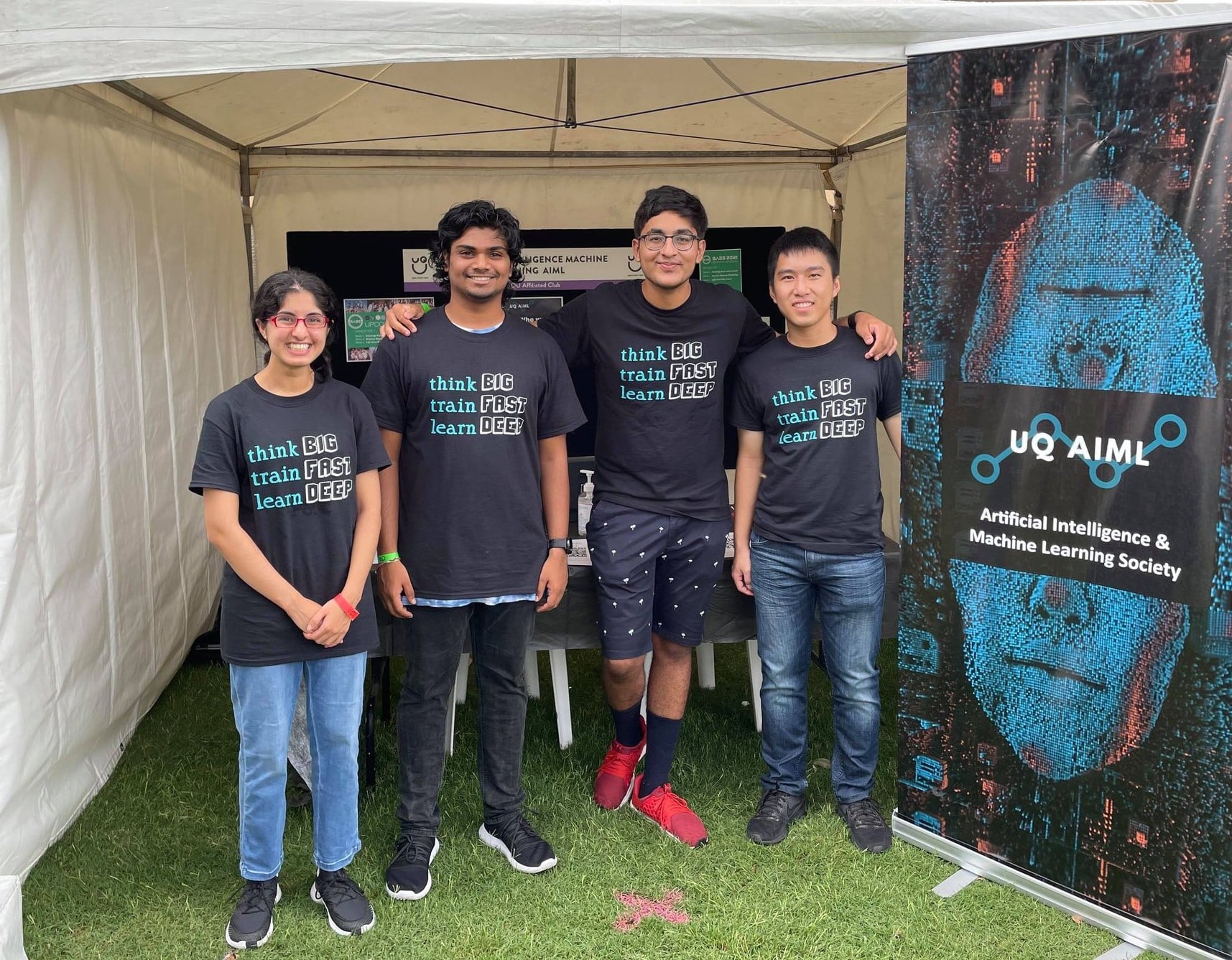 "UQ Artifical Intelligence and Machine Learning Club (UQ AIML) focuses on data science, machine learning and artificial intelligence. UQ AIML, formerly known as UQ Statistics Society, has existed as part of UQ's Student Association of Science Societies (SASS) for several years. This year we aim to replicate success in these areas and build on our Society's reach and influence. We will bring a renewed focus on industry networking and expand the scope of our activities to modern applications, such as data science and machine learning."
In addition to the Summer Internship Program, the UQ AI Collaboratory also ran a "Summer of AI" series between December 2021 to February 2022. This was a free series of technical events, aimed at further elevating the status of artificial intelligence research collaboration within the University and was an added layer of training to the program. The series consisted of Getting Started presentations, State-of-the-Art plenaries, Journal clubs, Hacky Hour and technical demonstrations. 
The UQ AI Collaboratory will be offering their Internship Program again in Semesters 1 and 2 of 2022. Participation is open to Undergraduate and Postgraduate coursework students in their final or penultimate year of studies, who are currently enrolled and will maintain ongoing enrolment in a program at UQ. 
To find out more about our various UQAI Collaboratory initiatives, please visit ai.uq.edu.au, in particular, their upcoming events. UQ staff and students can also join the UQ Deep Compute Lab Slack community to stay connected and hear about their ongoing activities and opportunities within the AI space, or contact the team via uqai@uq.edu.au