National and private cyber resilience in the UK: A boardroom view by Dr Stephen Page
National and private cyber resilience in the UK: A boardroom view by Dr Stephen Page
Mon 21 Mar 2022

10:00am

–

11:00am
Venue
Room:
In-person: 301-49 (Advanced Engineering Building), UQ St Lucia Campus
National and private cyber resilience in the UK: A boardroom view

Guest speaker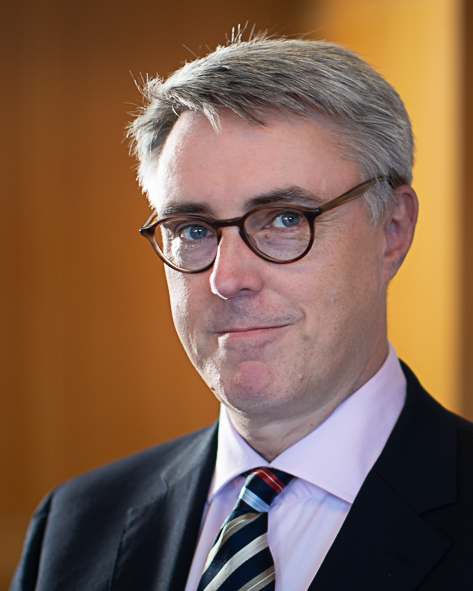 Dr Stephen Page is a portfolio Non Executive Director (independent board member) and a leading contributor on the boardroom issues of the digital age. He has shaped and led some of the world's most complex, mission-critical technology—and the businesses which depend on it. 

In his executive career, Stephen was the worldwide head of Accenture's digital/IT strategy and IT transformation practices, working across most industry sectors; and the Commercial Director for a $1.4bn, 3,500-person global business.  In his 23 years at Accenture he personally led over 20 significant transformations of business capability for large and global companies; and advised/supported a further 150 in 24 countries.
Stephen has 16 years cross-industry experience as a Non Executive Director, with a focus on strategic growth and risk in large, people-intensive, multi-country businesses.  His current boards include BSI Group, Nominet and the British Army; previous boards have included TSB Banking Group plc, the National Crime Agency and the British Library.  He has served on eight risk/audit committees and is currently an independent member of the audit committee of Thames Valley Police.   He is a leading boardroom contributor on "big data", cyber security, and the societal changes in this digital age.  Since 2013 he has been a senior advisor to PwC, bringing his experience in digital-age boardroom issues.
Stephen holds a degree in music from The University of Queensland; and a D.Phil in music and computer science from New College, Oxford, where he was a Commonwealth Scholar and a member of the Computing Laboratory.
Abstract
The UK has set ambitious goals to be confident, capable and resilient in the fast-moving digital world.  The government has invested heavily in national protective infrastructure, creating some of the strongest and most innovative capabilities in the world.  In parallel, the private sector has been encouraged to treat cyber security as a critical enterprise-level risk, and to invest in capability and capacity to keep UK companies at the forefront of cyber risk prevention.  And steps have been taken with the wider public to increase cyber awareness.  But are we "winning"?
Stephen will share a perspective from the boardroom on the UK's journey towards strong cyber security and network resilience.  He will discuss the journey which government, private sector and public have been undertaking together; and the difficult dilemma of whose responsibility it is to protect society from threats.  He will look in particular at how boardroom competence is evolving, the key gaps which lie ahead, and the challenges which face company Chairs and CEOs in mitigating cyber risk effectively.

This talk will be delivered in hybrid mode, please nominate your preferred mode of attendance when registering for the event. 
In-person attendees: Room 301-49 (Advanced Engineering Building) 
Zoom attendees: Join via link here

This event will be held under Chatham House Rule. For an explanation of the Rule and its frequently asked questions, click here.