A new report prepared by University of Queensland sustainability and energy technology experts aims to push Australia closer to "energy literacy".
Researchers reported that householders were confused and there was concern across industry and government around issues such as energy pricing, power reliability and carbon emissions.
At the same time there was little agreement on an accepted definition of energy literacy.
UQ Chair in Sustainable Energy Futures Professor Peta Ashworth (pictured), who led the research with a team from UQ for the National Energy Resources Australia (NERA), said national action was needed to provide trusted and accessible information, tools and resources to improve Australians' energy literacy.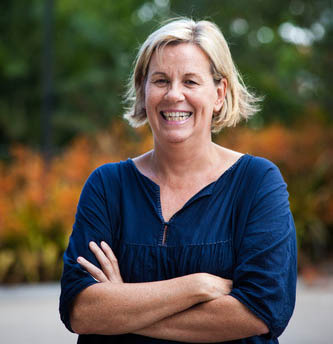 "Energy can do so much for people's lives, depending on where they are around the world and their level of access to it," Professor Ashworth said.
"We are fortunate in Australia that we have reliable energy, but our challenge is to build understanding of how to manage the transition to a sustainable low-carbon society.
"Most efforts to build energy literacy have been in schools, and while this is important, it means some groups of people have been left behind.
"We need to fill the gaps to ensure everyone has access to the information they need, in the format they would like, at the times they need it, to help raise literacy levels more broadly.
"This will help them to participate in energy policy discussions and ultimately support action across the whole energy supply chain."
NERA chief executive Miranda Taylor said the research showed informed communities and empowered consumers were key to Australia's successful transition to a low-carbon future.
"More needs to be done to fully understand the community's concerns and to respond with information that engages and educates," Ms Taylor said.
The Building Australia's Energy Literacy report proposes a national workshop bringing together stakeholders who deliver activities related to building energy literacy.
The workshop would aim to take stock of electricity information availability around the country, and to identify information gaps across the whole energy supply chain.
To take part in the discussion or attend the workshop, contact Professor Ashworth on p.ashworth@uq.edu.au.
Media: EAIT Communications, Genevieve Worrell, g.worrell@uq.edu.au , 0408 432 213; NERA Communications, Andrew Bennett, andrew.bennett@nera.org.au, 0405 442 669.