The achievements of The University of Queensland's exceptional alumni have been recognised in the 2019 Alumni Awards winners, including recipients from the Faculty of Engineering, Architecture and Information Technology, Christa Davies (Bachelor of Engineering (Mechanical), 1992) and current architectural design student Lakeisha Patterson.
Christa Davies has received the UQ Alumni Award for Excellence for her impact on global business and her work as a pioneer for women in leadership.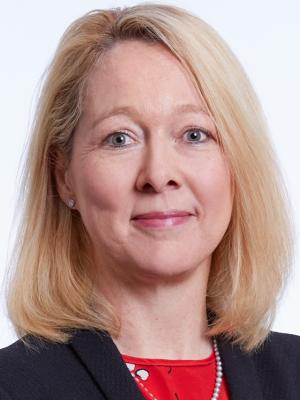 Ms Davies is the chief financial officer and executive vice president, global finance at Aon, overseeing global financial operations and playing an integral role in developing and implementing the strategy for the firm's 50 000 colleagues serving clients in 120 countries.
After graduating in 1992 with an engineering degree from The University of Queensland, Davies initially worked in the aerospace field, before continuing her education with an MBA at Harvard Business School. 
Current archictectural design student, Lakeisha Patterson was named UQ Sportswoman of the Year and will be celebrated for her excellence in sport and her contributions to university life.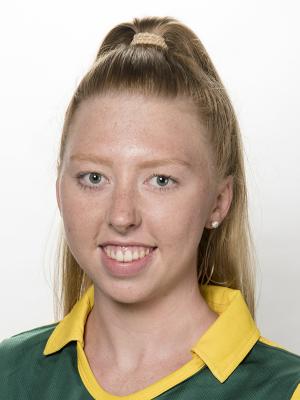 Ms Patterson is a gold medallist and world record holder, representing Australia in swimming at two Commonwealth Games and the 2016 Rio Paralympic Games.
Vice-Chancellor and President Professor Peter Høj AC said the awards are an opportunity to highlight the outstanding talent of alumni and the widespread impact of their work.
"We are honoured to recognise an incredible group of alumni who are making an impact in a diverse range of industries. Between them, their achievements include breaking ground in humanitarian law, halting deadly viral outbreaks in their tracks, pioneering women in executive leadership, and more," Professor Høj said.
"The impact of their work locally, nationally and internationally simply cannot be overstated."
The UQ Alumni Awards will be presented at the annual Courting the Greats ceremony on 16 October, where the UQ Sportswoman and Sportsman of the Year will also be acknowledged.
The 2019 Vice-Chancellor's Alumni Excellence Awards will be presented to:
Christa Davies – global business executive and a pioneer for women in leadership. 
Jackie French AM – an acclaimed Australian author and conservationist.
Rowena Orr QC – senior counsel for the for the 2018 Royal Commission into Misconduct in the Banking, Superannuation and Financial Services Industry.
John Wylie AM – leading Australian investment banker and philanthropist.
​The award recipients were nominated by their peers and selected by a committee led by Professor Høj.
"Each of these winners drives success through their work, but also for the communities around them, often taking on service, mentoring and philanthropic endeavours outside of their professional careers," Professor Høj said.
"Many of them have taken on the challenge to leverage disruption and embrace opportunities they may not have considered in their initial aspirations – an agility we are proud to instil in all our graduates to prepare them for an increasingly fast-paced professional environment."
The 2019 Distinguished Young Alumni Award:
Clare Brown – a human rights lawyer with a focus on securing justice for sexual abuse survivors in Africa and the Middle East.
Dr Jordan Cory – a medical doctor with a passion for Indigenous health and gender equality.
Associate Professor Andrew Mallett – a trailblazer in inherited kidney disease research and co-founder of Australia's first renal genetics clinical service and program.
Dr Paula Parker – a senior emergency and critical care veterinarian and youngest ever Australian Veterinary Association president.
International Alumnus of the Year:
Academician Emeritus Professor Dato' Dr Sai Kit Lam – an internationally recognised infectious viral disease researcher who headed the medical team that discovered the Nipah virus.
Indigenous Community Impact Award:
Dr Lilla Watson – respected artist, writer, educator and researcher working towards better outcomes for Indigenous peoples.
Colleges' UQ Alumni Award:
The Honourable Justice Martin Daubney AM (King's College 1980-81) – Supreme Court of Queensland judge and President of the Queensland Civil and Administrative Tribunal.
The UQ Alumnus of the Year and UQ Graduate of the Year Awards – both created and supported by the Alumni Friends of The University of Queensland Inc – will also be presented at the Courting the Greats ceremony.
UQ Alumnus of the Year:
Dr Paul Eliadis – a leading clinical haematologist and oncologist and co-founder of Icon Cancer Care, the biggest and most progressive provider of haematological and oncological day services in Australia.
UQ Graduate of the Year:
Jason Lejcak - Bachelor of Economics '17 and Bachelor of Economics (Hons) '18 – University Medallist and Class Valedictorian, analyst in Markets and Security Services at Citigroup.
The UQ Sportswoman and Sportsman of the Year will be celebrated for their excellence in sport and their contributions to university life.
Sportswoman of the Year:
Lakeisha Patterson (Swimming) – a gold medallist and world record holder, representing Australia at two Commonwealth Games and the 2016 Rio Paralympic Games.
Sportsman of the Year:
Justin Cridland (Touch football) – World Cup-winning member of the Australian Touch Football mixed team, and two-time National Touch League Elite Men's premiership winner with the Queensland Cowboys.
Full details of The University of Queensland 2019 Alumni Award recipients and event information may be found at alumni.uq.edu.au/awards/alumni