Following a year like no other, the University of Queensland's Class of 2020 reunited in the Great Court in February 2021, for a ceremonial conferral of degrees for the students who completed their studies disrupted by COVID-19.
Donning UQ's traditional regalia topped with mortarboards primed for tossing, graduands and their friends and families gathered beneath the sandstone cloisters one last time to celebrate their achievements.
Engineering graduate Jianing Chen represented the Faculty of Engineering, Architecture and Information Technology, addressing his classmates with a valedictory speech:
"Good Evening Chancellor, Vice-Chancellor, members of Senate, guest speaker, academic staff of The University, distinguished guests, fellow graduates, ladies and gentlemen…."
Chen graduated with a Bachelor of Engineering (Honours) majoring in electrical engineering and achieving first class honours after deciding to change careers and pursue his UQ qualification in 2017 at the age of 28.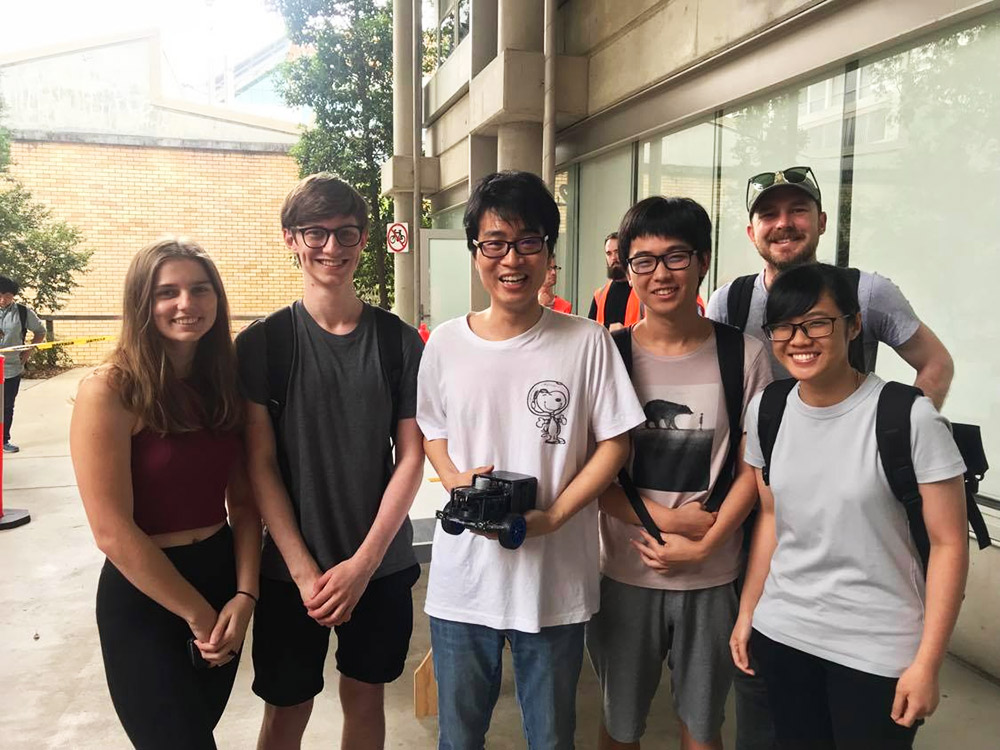 Since 2011, Chen had been operating his own IGA Supermarket in Caboolture, so people would ask him why he would return to university for another degree after already making headway into a great career.
He said the answer was always because engineering was his passion.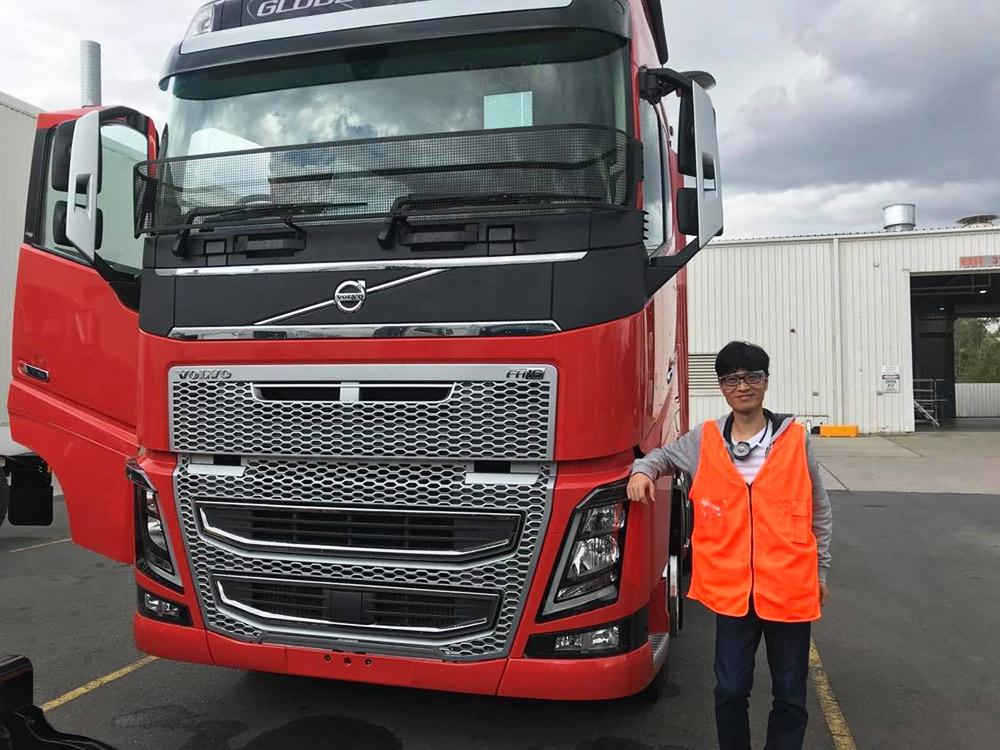 "As a child, I was always keen to pull things apart, and see how they worked inside ­- I used to look forward to finding broken things so I had the opportunity to fix them," he said.
"It certainly wasn't an easy decision and it took me nearly two years to take the plunge, but look at me now.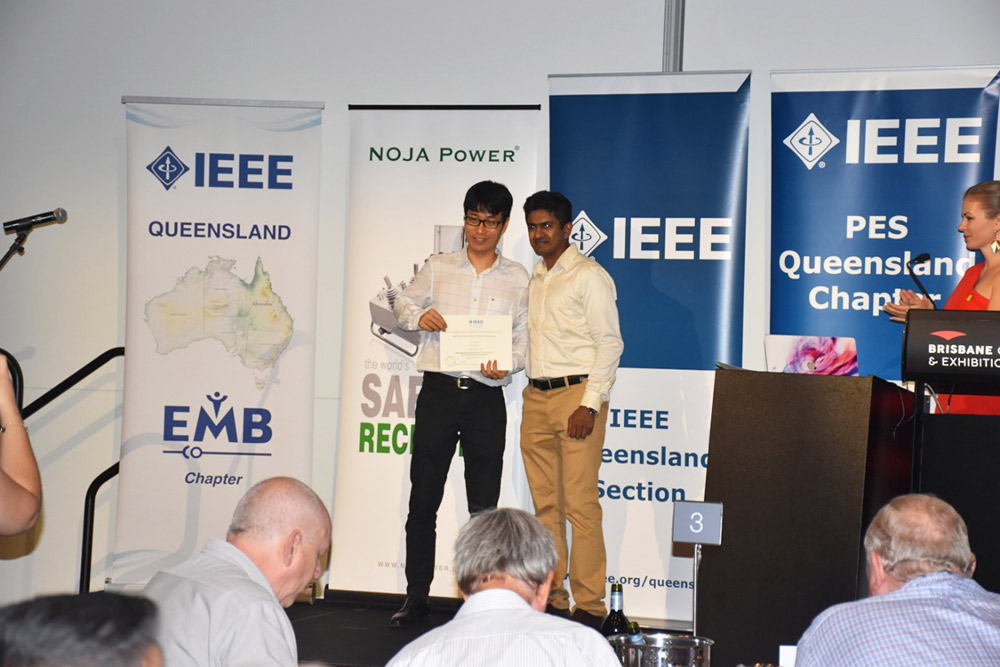 "Towards the final stage of the degree, my curiosity drove me to fill the knowledge gaps for solving real-world problems.
"I directed this curiosity towards my university projects, of course, but also towards projects in industry and personal projects.
"My passion and that curiosity, along with important skills I brought with me from my life before engineering like resilience, adaptability and the always-useful good time management, have all helped me to succeed.
"Looking back, the most difficult thing for me was to take that first step, to make a life-changing decision to sacrifice what I had and to jump out of my comfort zone.
"My message is: if you really want to do something, it is never too late!"
Chen thanked UQ lecturers and staff for their efforts adapting to a new COVID-19 normal in 2020.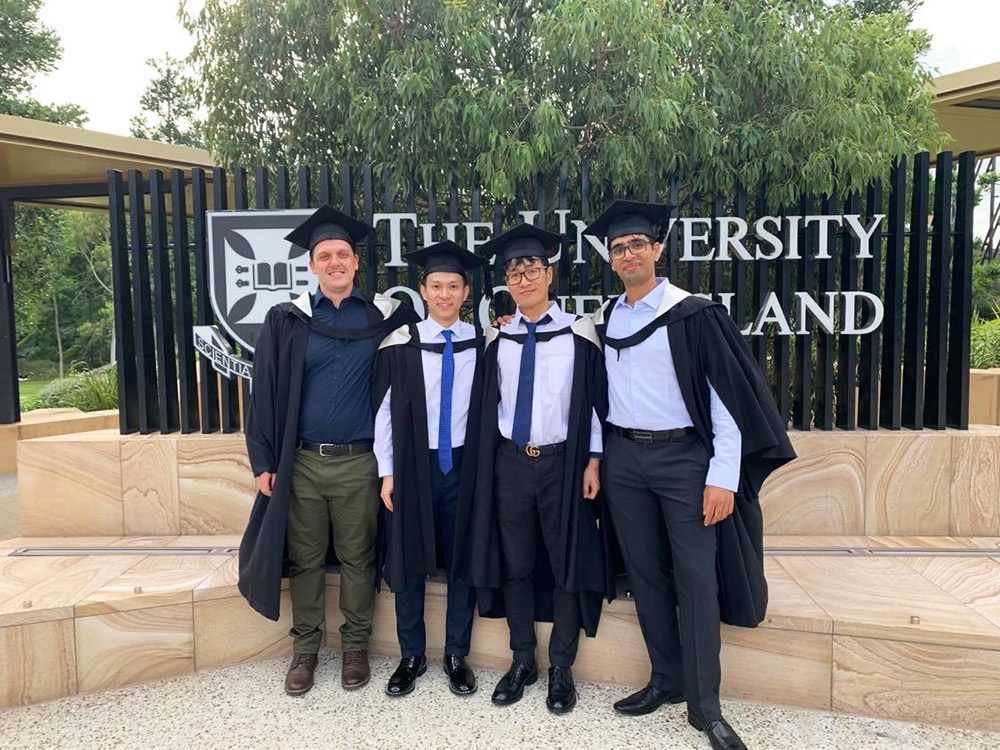 "I would like to say thank you from the bottom of my heart to the teachers and staff who generously shared their time and expertise, often going above and beyond to enhance our learning - this was particularly difficult in the last year, where they had to take on the huge challenge of adapting to online classes.
"I am grateful to be part of UQ, to have had the privilege of working with some of the best lecturers and professors.
"UQ's first-class infrastructure, resources and facilities have allowed me to expand my creativity and given me the platform to enhance both my technical and soft skills."
Chen has already begun his new role as System Engineering and Analytics Technical Specialist with Hastings Deering, based in Brisbane.
To watch the 2020 graduation ceremonies online, visit the UQ Graduation livestream page.