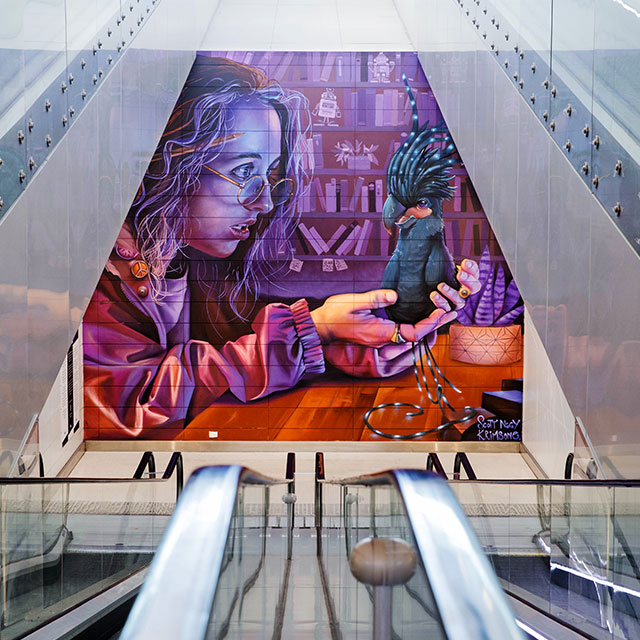 As part of the 2021 Brisbane Street Art Festival, Vast Yonder and The Queensland AI Hub brought together leading AI experts and urban street artists to Visualise artificial intelligence through a "Science Meets Street Art Co-Lab". UQ's Professor Janet Wiles collaborated with street artists Scott Nagy and Krimsone to inspire the 33.48m² 'Rocaktoo' Westfield Garden City mural that imagines the meeting between a social roboticist and her AI companion, Rockatoo.
Rockatoo is a social robotic bird inspired by Cape York Peninsula's highly intelligent, but elusive, Palm Cockatoo which is renowned for its unique way of communicating through drumming.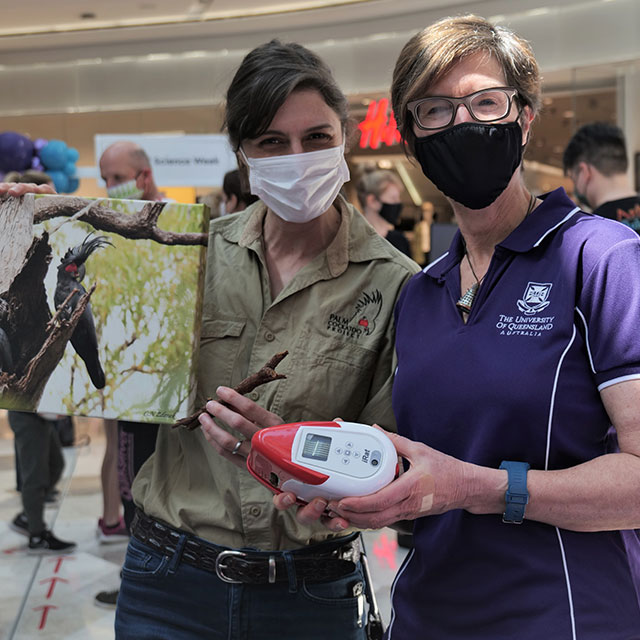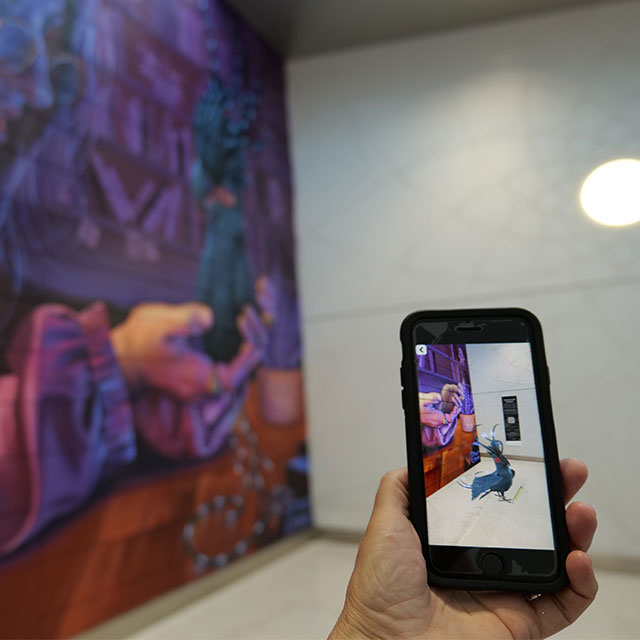 As part of National Science Week 2021, UQ and the Queensland AI Hub co-hosted a free STEM Event at Westfield Garden City, Brisbane to launch an augmented reality experience of the Visualising AI Mural "Rockatoo"– view video here. Experience Rockatoo coming to life for yourself either at the mural, or on-campus in the Human Centred Computing Studio (78-311).