The School of Information Technology and Electrical Engineering has been hosting its Interaction Design Exhibit event since 2009; an event that highlights interactive prototypes developed by its Bachelor of Information Technology (User Experience Design major) and Master of Interaction Design students from the Physical Computing and Interaction Design Studio course.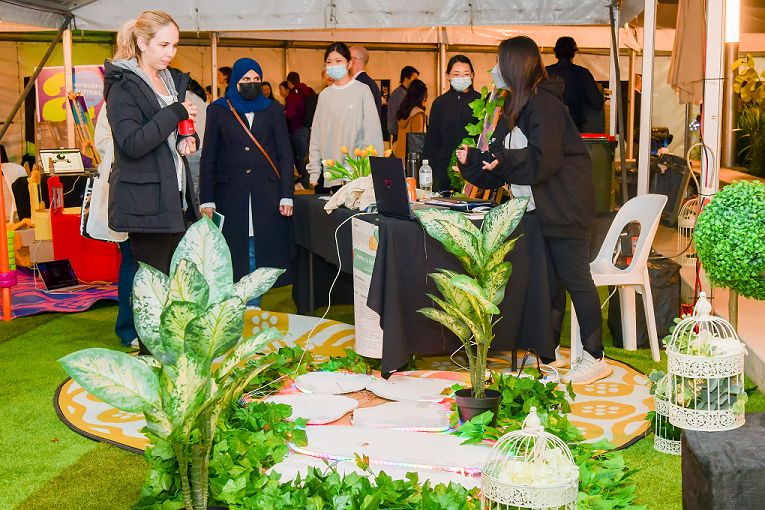 The School takes immense pride in its User Experience and Interaction Design program offerings.  
These programs are unique and train students to address emerging challenges in this radically evolving field of new interactive technologies. Our Human-Centred Computing practitioners who teach into these programs, research and develop ideas on how to design and create technologies that empower people and their communities.   
The heart of their approach is the deliberate consideration in context of use – understanding people's lived experiences, so that the technology developed by our students – who will eventually progress into professional roles, can support and enhance everyday lives.
"Moving beyond traditional modes of interactions, imagining what they might be and who they might be for, we can build technology that has human values deeply embedded into its design from conception."  

Ms Lorna Macdonald, UQ interaction design lecturer 
 
Visitors at the Exhibit were able to interact with 18 student prototypes. They were able to explore and ask questions, tested each of the prototypes out and observed how our future user experience design professionals aim to bridge the gap between the physical and digital world. This year, students explored the theme of 'Future Everyday: Novel Interactions for Near Future Technologies' - and reimagined opportunities for technology in our everyday lives.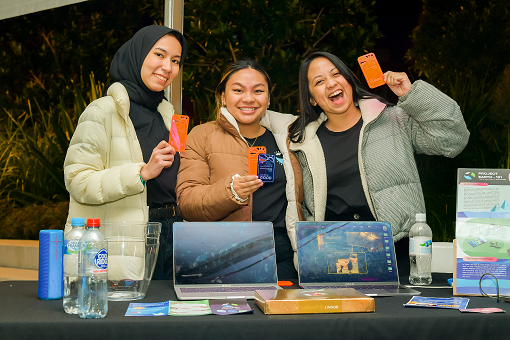 Congratulations to the People's Choice winning team "Project Earth-101" [Pictured to the right] – This was a project which promotes outdoor play through an interactive floor projection. 

Photos from the Exhibit event can also be viewed via the "UQ Engineering and Technology" page on Facebook.