In partnership with regional and international organisations, the European Union Agency for Cybersecurity (ENISA) hosted the first-ever International Cybersecurity Challenge (ICC), a Cyber World Cup event which concluded on Friday 17th June.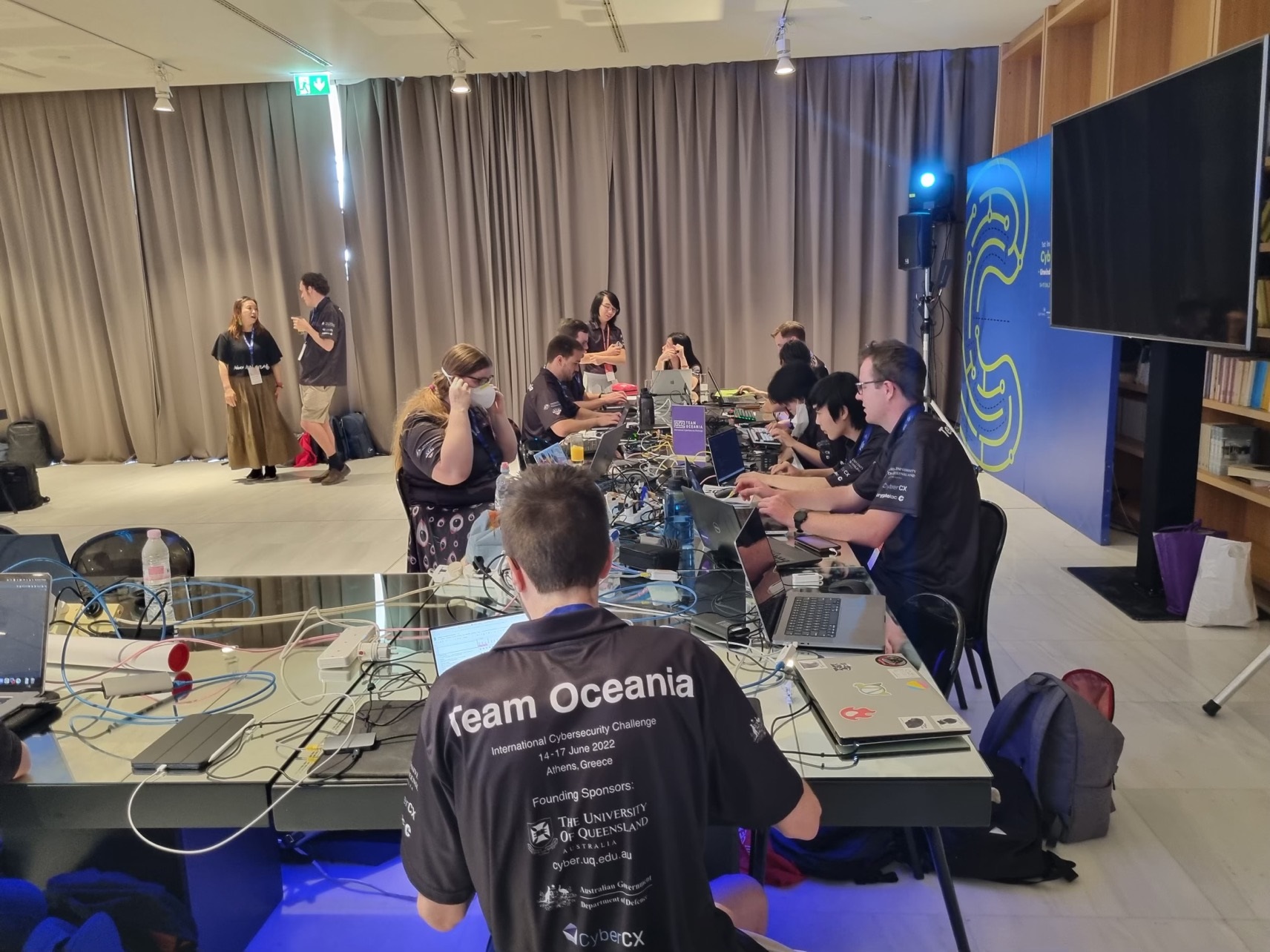 UQ Cyber hosted the Oceania Regional Qualifiers as a two-part round in late April / early May; and selected 16 top participants hailing from various regions across the ANZ to form Team Oceania.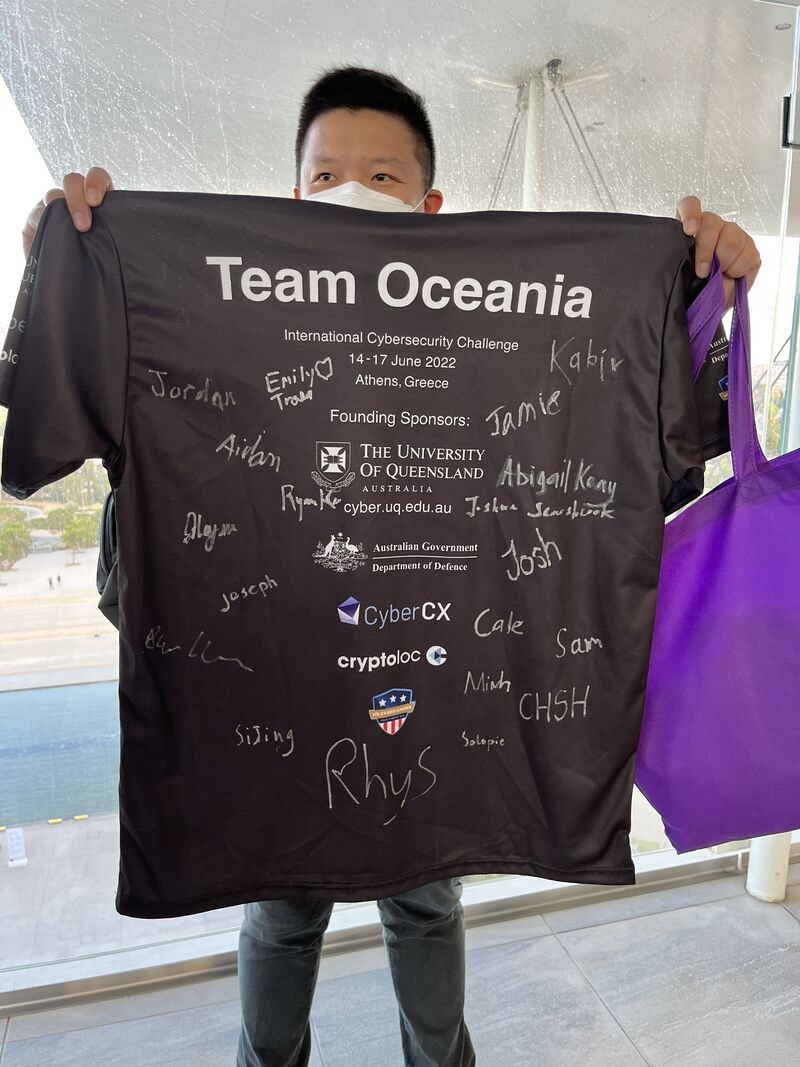 Sponsored by The University of Queensland, the Australian Government Department of Defence, CyberCX, Cryptoloc and US Cyber Games - the team placed 4th amongst 7 other teams from all around the world. The Challenge involved more than 4000 young talents and brought together the regions of Europe, North America, Asia, Africa and Oceania, with more than 64 countries represented.

Despite the limitations faced, with the ANZ borders only reopening earlier this year, Team Oceania was still able to achieve a terrific feat, missing the 3rd place by a mere 318 points.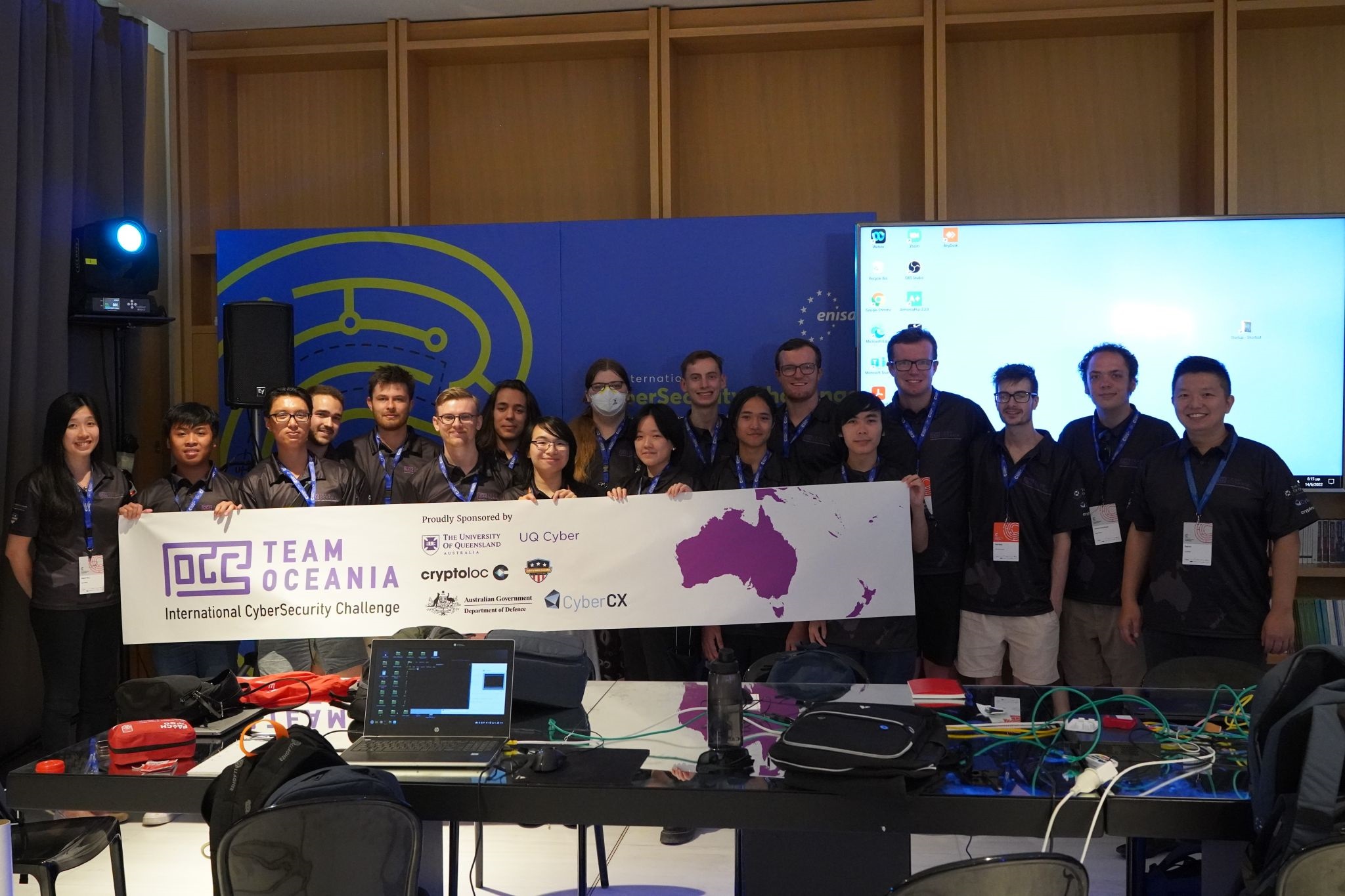 The aim of the Challenge is to attract young talent and raise awareness in the community, globally, on the education and skills needed in the area of cyber security. Teams had competed in a series of challenges, including web application and system exploitation, cryptography, reverse engineering, hardware challenges and attack/defence challenges.

The next International Cybersecurity Challenge (ICC) has been planned for August 2023. It will be hosted by ENISA team members from the U.S. Department of Homeland Security and CISA in the United States of America.
The School of ITEE would like to recognise and thank the following Team Oceania coaches and technical mentors from UQ Cyber for their time, expertise, influence, and commitment to sportsmanship and competition at the ICC:

Professor Ryan Ko, Chair & Director 
Dr Abigail Koay, Research Fellow 
Joshua Scarsbrook, Reseach Officer