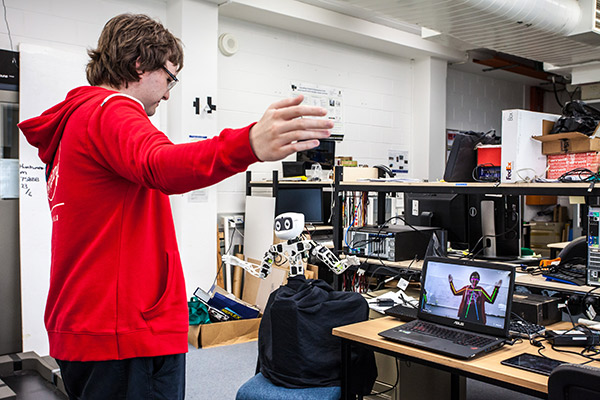 The OPAL project is a collaboration between engineering, computer science, psychology, interaction design, and robotics with the aim of building social robots for studying human-robot interaction, communication and social engagement.
The project is funded by the ARC Centre of Excellence for the Dynamics of Language (CoEDL), a research centre that aims to investigate all aspects of language. 
 
The project was inspired by the RUBI project at UCSD and early prototypes were given the name "Opie".
Robots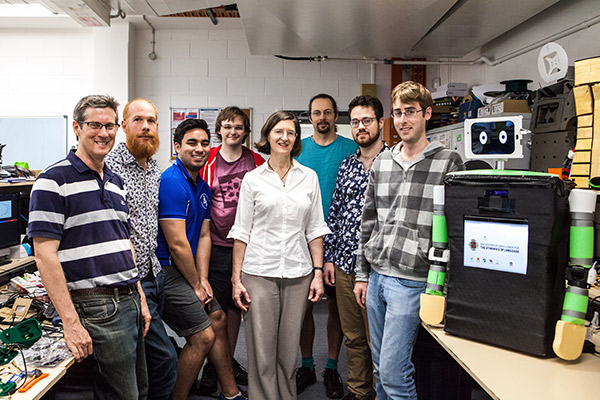 Dr Scott Heath at the ARC Centre of Excellence for the Dynamics of Language
Carlos Ramirez at the ARC Centre of Excellence for the Dynamics of Language
David Ferris at the ARC Centre of Excellence for the Dynamics of Language
Publications
Get in touch
For more information about this project, please get in touch:
Professor Janet Wiles 
e: j.wiles@uq.edu.au 
Project members
Alumni
Dr Gautier Durantin
Dr Scott Heath
Dr Ola Olsson