Technology as a creative material in education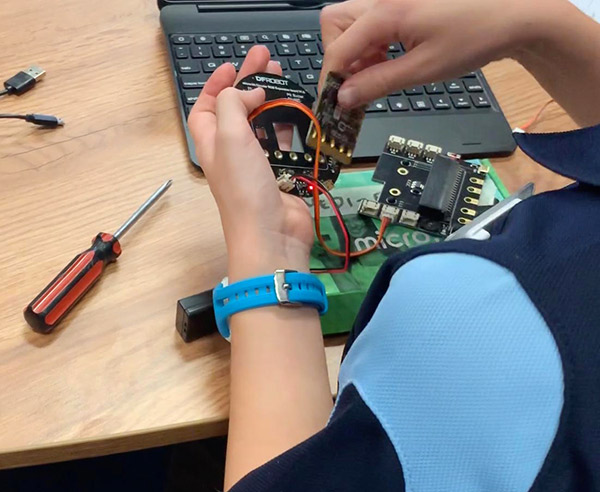 Creativity is seen as an important skill in the development of school students, and one that promises future social benefit. This project seeks to better understand how tangible technologies can be designed to support students' creative skill development in open-ended activities such as design. We are exploring how we can better support students and teachers in their ability to design novel and socially beneficial solutions with technologies.
Currently this project is focused on developing a range of methods and tools that support students in design thinking strategies. Working closely with teachers, we have been able to develop participatory methods to ensure that tools are closely aligned with pedagogy and have close ties to the curriculum.
Publications
S. Matthews and B. Matthews, 'Reconceptualising feedback: Designing educational tangible technologies to be a creative material', International Journal of Child-Computer Interaction, vol. 29, p. 100278, Sep. 2021, doi: 10.1016/j.ijcci.2021.100278. Available: https://www.sciencedirect.com/science/article/abs/pii/S2212868921000210 
S. Matthews, A. H. Khan, M. Boden, and S. Viller, 'Preserving Sequential Context: Developing Participatory Video Analysis Practice', Proceedings of the Design Research Society Conference (DRS), Aug. 2020. Available: https://dl.designresearchsociety.org/drs-conference papers/drs2020/researchpapers/98 
Get in touch
For more information about this project, please get in touch:
Sarah Matthews
e: s.matthews@uq.edu.au