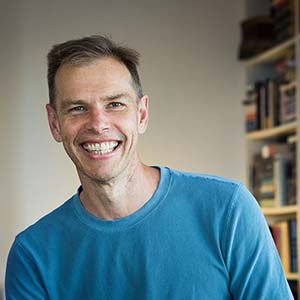 New research from The University of Queensland is exploring how algorithms and artificial intelligence-based systems can provide earlier, more accurate and potentially life-saving patient information to doctors and clinicians.
Dr Anton van der Vegt and Dr Guohun Zhu from UQ's School of Information Technology and Electrical Engineering have each received an Advance Queensland Industry Research Fellowship for their respective projects aimed at improving the identification and classification of patients at risk of deterioration or suffering from stroke.
Dr van der Vegt has partnered with Queensland Health for his research developing an AI-based proactive prediction and prevention tool to identify hospital patients at risk of rapid deterioration and death, earlier and more accurately.
"We're trying to identify patients who are deteriorating as early as possible - you need a system with a high sensitivity where you correctly identify which patient is going to deteriorate and not deliver a false positive," he said.
"What I want to try and do is look at the causal factors of why people deteriorate, not just the immediate vital signs. Using data from a patient's electronic medical records to examine all the factors and provide a more accurate prediction."
Dr van der Vegt said the AI-based information system would build on best practice systems already in place in hospitals across the world, with the ultimate aim of providing better patient outcomes, easing the labour burden for clinical staff and reducing the number of patients needing ICU treatment.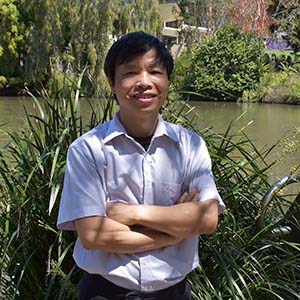 Improving the outcomes for stroke patients is the focus of Dr Zhu's research project, which involves the development of a new algorithm capable of more easily and accurately identifying the type and specific stroke location in the brain.
Dr Zhu's research, supported by industry partner EMVision Medical Devices Ltd, aims to classify whether a patient is suffering from an ischemic (clot) or hemorrhagic (bleeding) stroke from a safety and portable device– allowing clinicians more time to quickly offer tailored treatment.
"My algorithm will clearly show where the stroke localisation is through a heatmap and imagery in addition to classifying types of stroke and sub-types. "I'll also be looking to generate images of the brain more in-depth – similar to a CT/MRI scan," he said.
"In this Fellowship I'll also be looking at improving identification and localisation for recurring and mixed stroke patients."
Both researchers received $240,000 in funding as part of the Advance Queensland Industry Research Fellowship.
The Advance Queensland Industry Research Fellowship supports scientists to carry out original research that benefits Queensland while also partnering with industry.