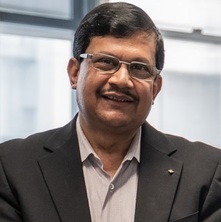 As the discipline leader of Power, Energy and Control Engineering at EECS, UQ, I am delighted to provide opportunities for our staff to initiate and enhance collaboration between our discipline and other national and international reputed research groups and industry in the areas of power, energy and control engineering.
We are one of the leading power engineering research groups in Australia with over 50 academic staff, researchers and PhD students. We also have numerous honorary and adjunct staff from industry and academia.
We work closely with other disciplines in the School and other Schools within the faculty, which includes e-mobility in Dow Centre for Sustainable Engineering Innovation in Chemical Engineering and Energy Futures research group in Mechanical and Mining Engineering. We have access to advanced simulation platforms and state-of-the-art laboratories, which includes Renewable Energy Lab, Industry 4.0 UQ Energy TestLab, Intelligent Equipment Diagnostic lab, Australasian Transformer Innovation Centre lab, Power Electronics and Pulsed Power lab, and the Centre for Energy Data Innovation facilities.
Our discipline has full, access of data streaming from Solar facilities from St Lucia, Gatton and Warwick plants, PMU data from Noja Power project and battery data from Gatton and St. Lucia. Our research work is dedicated to solve the challenges of electricity supply industry in Australia and globally.
Please contact me if you need more information about our discipline and active projects.
Professor Tapan Saha
Discipline Leader
School of Information Technology and Electrical Engineering