The Australasian Transformer Innovation Centre (TIC) focuses on the asset management of power transformers in the modern electrical network.
We apply innovative research and industry experience together with professional training to help members operate their transformer fleets sustainably and efficiently. Our group includes industry experts in transformer asset management, as well as researchers and educators from leading Australian universities.
Explore our latest research and continuing professional development courses, or get in touch to learn more transformer@itee.uq.edu.au.
Our research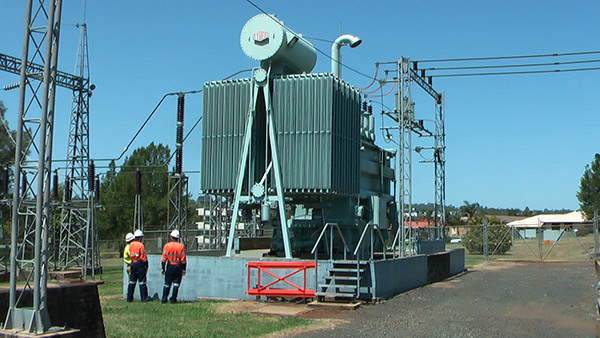 The Australasian Transformer Innovation Centre is working closely with industry to develop the technologies that will significantly reduce transformer life cycle costs.
Our current primary research areas are:
Decreasing the risk of transformer failure during normal and contingency events
Reducing maintenance costs and extending life with improved condition monitoring
Investigating improved operation, performance and risks with natural ester oils
Increasing transformer utilisation and working transformers smarter
Examining effects of renewable generation on transformer life and cyclic rating
Research projects are organised into primary, secondary and tertiary tiers. The level of access for industry is based on their membership type (Platinum or Gold), and based on their commercial arrangement, detailed below.
The Primary research program addresses broad industry needs and is funded from membership contributions. Both platinum and gold membership have access to the IP generated by these projects for their internal use. Sub-licensing or commercialization rights are subject to written agreement with The University of Queensland. Gold membership provides a royalty-free license to use IP for the duration of membership, whereas platinum provides a perpetual license.
A Secondary project is funded by cash contributions from members together with a successful research grant. Conditions are negotiated on a case-by-case basis. Typically, the IP generated will only be available to the participating organisations.
Tertiary projects are fully funded by parties, to meet their specific objectives. Conditions are negotiated on a case-by-case basis. The project will be confidential and the IP generated will only be available to the participating organisations.
Investigation of transient overvoltage of transformers at modern substations  
At a transformer's terminal, oscillating overvoltages (generated when energizing a transformer, generated due to the operation of vacuum circuit switchgears, due to ground faults in the substation and lightning etc) may coincide with the transformer's natural frequencies. The subsequent built-up internal voltage inside the transformer can be well above the transformer insulation's withstand capability. This project is to investigate the effectiveness of existing controls in transformer management against transient overvoltage in modern grids.
Guideline of selecting external mitigation methods for transformer sounds
For transformers, one environmental concern is the audible sound generated and emitted into the surrounding, affecting nearby residents and substation staffs. This project will survey the current regulations on transformer audible sound considering the variations in legislation between states and local government if relevant. It will also survey Australian utility practices for specified maximum transformer and reactor noise levels, and transformer sound mitigation measures using sound enclosures, noise cancellation technologies and other measures. It will compare different external sound control approaches used by Australian and international utilities and compare the cost and effectiveness of these approaches.  
This project will identify the main factors needed to be considered for transformer sound mitigation and develop a guideline for use by utilitites to specify allowable transformer sound levels and to select suitable sound mitigation techniques for transformers and reactors.
Asset management of network power transformers in the presence of high penetrations of solar and wind generation
Australia's power generation is rapidly shifting from synchronous generators to inverter-connected PV and wind-powered generators. Generators do not pay for the shared transmission network which must be funded by end-use customers who already face unacceptably high network charges. There is therefore pressure on network companies to minimize additional shared network costs to accommodate new generators. As new shared network power transformers cost up to tens of millions of dollars, it is highly desirable to increase the utilisation of existing network transformers rather than replace them with higher capacity transformers when connecting solar PV and wind farms to the network.
The challenge is how to evaluate the changes in lifecycle costing of shared network power transformers when a new solar PV or wind farm connects to the network. This must compare the options of purchasing a new, higher rated, power transformer, with the option of increasing the utilisation and loading of an existing transformer and thereby defer capital expenditure.
Optimizing network ratings for power transformers retrofilled with vegetable oil
When parts of the network become overloaded the utility has a certain time to switch load to other substations, evening out this high load which helps prevent disruption to the consumer and the premature ageing of assets. The time to respond is obviously related to how quickly a transformer becomes too hot. Vegetable oil dielectrics are known to have lesser cooling abilities than mineral oils, however paper insulation ages slower in vegetable oil. Consequently, in this laboratory-based investigation the test power transformer is used to investigate the thermal limits a utility applies to their asset fleet, to determine whether changes are required to their existing policies on how quickly they must switch load.
Development of PD analytic tools for ester fluid filled transformers
This project aims to investigate how to reliably and accurately measure, process and interpret PD signals from an ester fluid transformer. PD measurements will be recorded from experimental PD sources (comprising an ester fluid and pressboard insulation system) and also from ester fluid transformers including the TIC research transformer. By comprehensively analysing the measurement results, the characteristics of different types of PD activities arising from ester fluid filled transformers will be better understood. The appropriateness of current methods for using PD measurements to measure and calibrating insulation deterioration in mineral oil filled transformers will be assessed for ester oil filled transformers.
Criteria for retro filling transformers with ester fluids
This project will deliver an outcome for TIC members to use when considering retrofilling transformers with ester fluids. It will allow TIC members to assess the transformer on the basis of its original design and construction parameters. It will make recommendations on how to record data, perform design reviews and develop prospective thermal models that allow for predicting inservice performance of the retrofilled unit.
Top of page
Continuing professional development
The Australasian Transformer Innovation Centre delivers courses tailored to meet the needs of the industry.
Basic transformer courses include transformer theory and applications, procurement, design, operation, maintenance and condition monitoring techniques. 
Advanced courses include transformer ageing, failure analysis, specifying for requirements, dynamic loading, and condition-based maintenance.
Courses will be delivered by transformer experts from universities, transformer manufacturers and transmission and distribution companies.
Courses will be two to three days long with hands-on activities in the Centre's laboratory.
All members are entitled to send staff to attend the basic CPD course at discounted rates, in addition to:

Platinum members whose annual fees > $10k p.a. receive two complimentary CPD course attendances annually (i.e. 1 attendance at a basic CPD course and 1 attendance at any advanced course).
Platinum members with fees < $10k receive one complimentary CPD course attendance annually (at either a basic or an advanced course).
Platinum members can purchase additional tickets at the discounted rate of $650/day.
Gold membership provides a discounted fee of $800/day.
The standard course fee is $1000/day.
In these intensive courses the delegates will be given an overview on how to make the best use of their transformer assets. The course has been set up to be delivered jointly by industry and academic staff, where the delegates enjoy the best of both worlds in course relevance, depth and structure. In general, academic staff will discuss the fundamental background to the various concepts while industry staff show how to apply these concepts to real-life situations.
Top of page
Become an industry member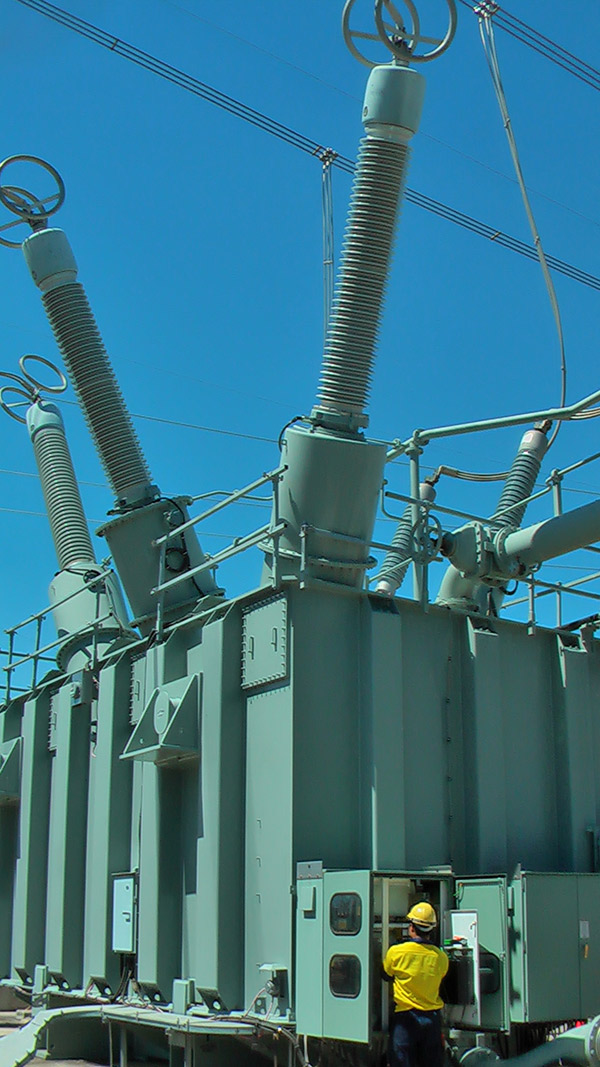 Gain a competitive advantage in industry by becoming a member of the Australasian Transformer Innovation Centre.
To sign up, email Professor Tapan Saha at transformer@itee.uq.edu.au
As a member, you will:
Gain access to innovative transformer research, solving tomorrow's challenges.
Empower your employees with the latest transformer knowledge, offered by Australian experts.
Gain hands-on experience with condition monitoring, dynamic loading, ester oil performance.
Utilise expert asset management tools and techniques to reduce costs and increase performance.
The Platinum membership also includes:
The first CPD course attendance every year is complimentary, any additional attendance fees will be discounted by 20%. (Platinum attendance fee is $650 compared to $800 for gold membership and $1,000 for the standard fee.)
A perpetual royalty-free license to the Centre's intellectual property of primary projects, which are funded by centre membership fees.
Free access, use and support of transformer assessment tools and applications from primary projects.
Members are eligible to participate in the Centre's steering committee and the innovation/CPD sub-committee.
Please note therates for Platinum membership already include the 20% discount.
Contact the Centre for more information about membership.
---
Fee schedule
Member Category

Gold Membership
Annual Fee

year by year

Platinum Membership
Annual Fee

5-year

Large transmission and distribution companies (more than $3 billion assets)

$25,305

$20,245

Small transmission and distribution companies (less than $3 billion assets)

$15,175

$12,142

Major asset owners (more than 50 transformers)

$21,307

$17,045

Minor asset owners (less than 50 transformers)

$10,282

$8,523

Manufacturers

$10,656

$8,523

Consultants and other companies

$5,328

$ 4,261

Individuals or universities (must not be company substitute)

$531

$425
*The above fee schedule is applied to the period from 1/7/2021 to 30/6/2022.
Membership register
ABB
API
Australasian Power Technologies

Budin Philipp Partners
CIGRE Australia
Dynamic Ratings
Energy Queensland
Essential Energy
K-BIK Power
M & I Materials
Maxivar
MR
Nynas Australia
Powerlink Queensland
SA Power Networks
TasNetworks
United Energy
Weidmann Technologies
Wilson Transformer

ETEL

Southwest Jiaotong University
South China University of Technology

Endeavour Energy

AC Power Engineering
Top of page
Facilities
The Australasian Transformer Innovation Centre's refurbished laboratory is located at the University of Queensland's Long Pocket Precinct, a 10-minute journey from the UQ St Lucia campus.
The laboratory houses:
Research-grade power transformer donated by Wilson Transformer Company
Sensory technology, provided by Dynamic Ratings
Other commercial grade equipment to carry out testing and research include:
Omicron DIRANA (FDS and PDC combined)
Frequency response analysis equipment
Partial discharge monitoring (IEC60270, HFCT, UHF)
Ageing facilities
Polarisation/depolarisation currents and return voltage measurement
Frequency domain spectroscopy
Vaisala water activity measurement probes
Fibre optic equipment to measure temperature and water content of insulation
Thermal infrared camera for studying heating and temperature rise
Top of page
Latest news
TIC Will Deliver More Webinars in Feb/Mar 2021 - Register Open Now!
Posted: 8 December 2020
The TIC will deliver a number of online CPD courses in Feb/Mar 2021. The topics are as follows.
Advanced Webinar SVCs and Statcoms                
Advanced Webinar Phase Shifting Transformers                 
Advanced Webinar Generator Transformers                 
Advanced Webinar FAT Power Transformers 
---
University Transformer Research Alliance
Posted: 4 December 2020
The University Transformer Research Alliance was established in 2019 by five nationally leading transformer research groups from UK, Germany, Australia and China. These five universities are The University of Queensland, The University of Manchester, University of Stuttgart, Tsinghua University, and Xi'an Jiaotong University.
The aim is to foster advanced transformer research in alignment with low-carbon Energy requirements.
---
TIC Delivered Its First Online CPD Course in Nov. 2020
This was the eleventh course of a series being delivered at the Australasian Transformer Innovation Centre (TIC). Twelve industry and academic presenters delivered the online course providing practical information on the latest advances in condition monitoring, and innovation methods in asset management to reduce the whole of life costings of transformer fleet. 65 delegates were from generation, transmission and distribution companies, mining, heavy engineering, renewables, consulting groups, services companies and power transformer manufacturers and transformer components.
---
Upcoming CPD course: Power Transformer Condition Monitoring and Asset Management
Posted: 11 October 2020
Venue: Online via Zoom
Program:  This course will be run each Wednesday over a four-week period on: 28/10/2020, 4/11/2020, 11/11/2020, 18/11/2020 (See attached Course Program for details)
---
TIC delivered CPD course at TransGrid in Feb. 2020
Posted 15 April 2020
TIC delivered a two days advanced CPD course on "Power Transformer Tap Changers Design, Maintenance & Retrofit" during February 24-25 2020 at TransGrid, Sydney. This course provided practical information, which can be applied to reduce the whole of life costings of your transformer fleet. The course was fully booked out to its full capacity. There was a great line up of nine industry and academic speakers with a wealth of knowledge sharing with participants. During the course, there were forums/group discussions where one can learn what other companies were doing in managing the life cycle of tap changers.
---
TIC contributed to API Summer School in Feb. 2020
Posted 15 April 2020
TIC contributed to API Summer School lecture. Professor Tapan Saha delivered a lecture on February 26 on the topic of "Australasian Transformer Innovation Centre and Transformer Research at UQ" at the API SUMMER SCHOOL 2020 at Sunshine Coast. Dr Chandima Ekanayake led a Syndicate project of 'Balancing Transformer Life Expectancy with Technical Specification and an Economic Need to avoid Intrusive Maintenance over Whole of Transformer Life'. Both lectures were well received by the participants.
---
TIC hosted Engineers Australia (EA) - Electrical Branch of Queensland Visit in Nov. 2019
Posted 15 April 2020
Engineers Australia (EA)-Electrical Branch of Queensland had a technical visit at the TIC on November 11, 2019. The TIC director, Prof. Tapan Saha was the host of the technical visit. Prof. Saha introduced the activities of the TIC to the engineers attending the event. Then TIC researchers Dr Hui Ma and Dr Dan Martin presented their research projects, which was followed by a vibrant discussion. Mr Ray Holzheimer, the Manager of TIC and Dr Chandima Ekanayake, the Deputy Director of the centre also attended the event. After a short tea break, the group visited the TIC facility, where the TIC staffs explained the facilities and projects. The TIC PhD students also briefly introduced their PhD projects on Silver Sulfide Corrosion of tap changer contacts and fiber optic based moisture measurements respectively.
---
TIC hosted Powerlink Board Visit in Oct. 2019
Posted 15 April 2020
Powerlink Board visited the TIC on October 23, 2019. The TIC director, Prof. Tapan Saha  updated the board with the activities of the centre that had happened for the last two years. Prof. Saha mentioned that the TIC had 21 members from industry and four members from universities and  engaged in numerous primary research projects. Prod. Saha also highlighted that the TIC delivered five CPD courses in 2018 and 2019. The TIC researchers Dr Hui Ma and Dr Dan Martin spoke on their research activities. Mr Ray Holzheimer, the Manager of TIC and Dr Chandima Ekanayake, the Deputy Director of the centre attended the event and discussed research with the Board members. Then the Board visited the centre facility.
---
TIC delivered the Transformer Insulation Masterclass at Brisbane, Sydney and Melbourne in Oct. 2019
Posted 28 April 2020
This was the first series of Master Classes being delivered by the TIC . A unique feature was that, from the beginning, a balance between the research, science and capability of a leading insulation manufacturer Weidmann and the practical use of insulation in transformer design was to be struck. This was considered necessary to combine the material science of cellulosic insulation and the electrical, thermal and mechanical design principals of transformer design together. The Master Class was held in Brisbane, Sydney and Melbourne. The Melbourne course included a tour of the Wilson transformer factory. This tour demonstrated the key design, manufacturing and testing aspects of transformer insulation.
---
Looking for partners on project to ascertain how to optimally manage power transformers in networks with a high degree of large-scale solar and wind
Posted 1 April 2018
As more and more large-scale solar and wind is integrated into the grid, how does the utility determine of the best course of action between updating their power transformer fleet, or being able to defer investment by safely retaining ageing units? The Australian utilities cumulatively spend $200M annually maintaining their power transformer fleet, and this fgure may rise if power transformers become overloaded or subjected to power quality problems from the inverters of this renewable generation. The objective of this programme is to develop and deliver tools for the industry to ascertain the best value in whether to continue to operate existing power transformers, or to replace.
Does your utility see value in becoming a partner of this project?
---
Largest statistical analysis of Australian power transformer failure and retirement published
Posted: 17 March 2018
The UQ team have collected, collated and analysed reliability of 81,000 service years of Australian power transformer operation for failures and retirements. This study has been accepted for publication in the prestigious IEEE Transactions on Power Delivery, and can be found here: http://ieeexplore.ieee.org/document/8316925/
---
UQ presents seminar on New Zealand and Australian power transformers to Transpower, the New Zealand national grid operator
Posted: 10 December 2017
The TIC reseacher gave a presentation to Transpower engineers in Wellington comparing the reliability of New Zealand transmission power transformers to those operated by the Australian utilities.
The aim is to extend the 2016 failure survey of Australian-owned power transformers to also include data from other countries, to compare the effect of different loading and maintenance strategies.
---
UQ presents at Open Session with CIGRE A2 Transformer Specialists
Posted: 4 September 2017
The ITEE TIC team has given a seminar to industry on Australian power transformer failure statistics during the CIGRE A2 open session held at Powerlink Queensland
UQ was invited by the CIGRE study committee on transformers to help the delegates from industry understand why transformers have been failing so they can mitigate potential problems. This seminar was based on the results of the 2016 Australian power transformer survey conducted at UQ.
---
UQ and Powerlink Queensland article commended at IEEE PES General Meeting
Posted: 14 June 2017
An article on Australian power transformer reliability statistics was selected by the 2017 IEEE PES General Meeting as one of the best papers submitted to this conference. This article was co-authored with the Queensland transmission utility Powerlink Queensland.
The UQ team have been working on analysing the data from the 2016 Australian power transformer survey to improve the industry's understanding of risk. A software tool for the partners (Ausgrid, Ergon Energy, Powerlink Queensland, TransGrid and Wilson Transformer Company) to quantify the number of power transformers expected to fail into the near future has been released. This study has been exceptional because it has used a sample size of 6,000 units, far larger than other surveys.
---
Upcoming CPD course: Managing the life cycle of power transformers
Posted: 11 August 2017
In this 2-day intensive course, delegates will learn how to make the best use of their transformer assets. The course is scheduled for the 28th and 29th September 2017 at the St. Lucia campus of the University of Queensland.
---
Higher Degree by Research scholar wins prize at EAIT Postgraduate Conference
Posted: 10 June 2017
PhD student, Muhammad Ansari, won the prize for Best First year Presentation at this year's EAIT Postgraduate Conference, for his work on using fibre optics to measure the water content of transformer insulation. Muhammad's work will help utilities improve the reliability of their network by detecting problems inside a power transformer before failure occurs.
Top of page
Partners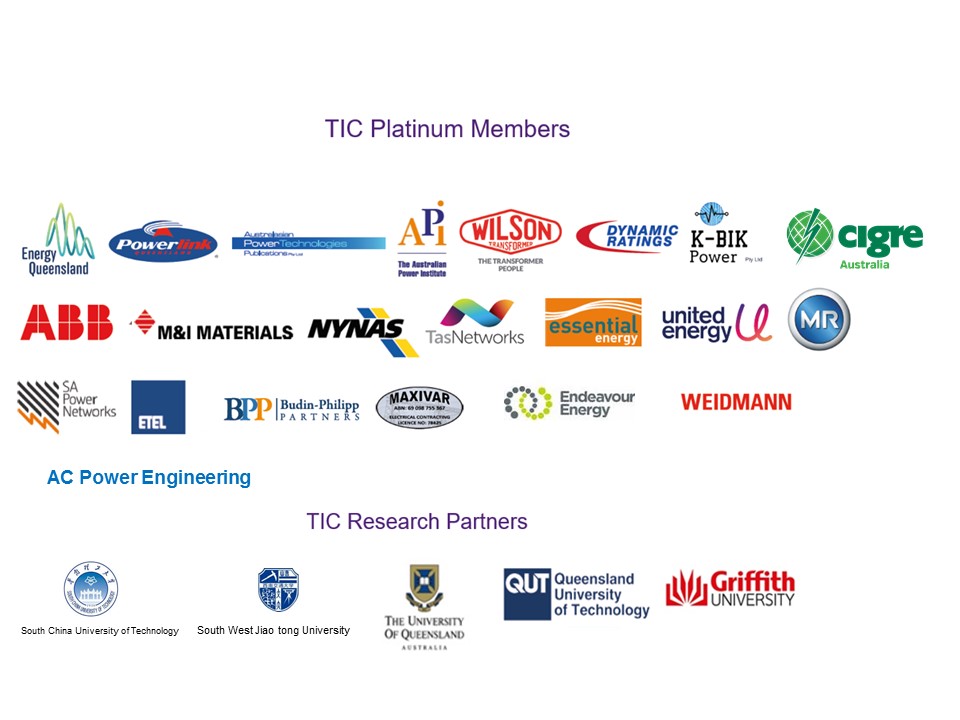 Top of page
Our people
Management team
Research team
Mr. Sameera Samarasinghe
Research Associate
e: w.samarasinghe@uq.edu.au
Mr. Anupam Dixit
PhD Candidate
e: a.dixit@uq.net.au
Advisory Steering Committee
| Name | Organisation |
| --- | --- |
| Tim Hart (Chair) | Energy Queensland |
| Tapan Saha | The University of Queensland |
| Ray Holzheimer | The University of Queensland |
| Chandima Ekanayake | The University of Queensland |
| Hui Ma | The University of Queensland |
| Mark Pritchard | SA Power Networks |
| David Pointing | The Australian Power Institute |
| Terry Killen | CIGRE Australia |
| Michael Meralkis | United Energy |
| Christoph Krause | Weidmann Electrical Technology AG |
| Amra Alibegovic-Memisevic | Powerlink Queensland |
| Tim Farrell | Reinhausen Asia Pacific |
| Dan Martin | ETEL Transformers |
| Philippe Reboul | Molekulis |
| Mark Garrett | Essential Energy |
| Michael Verrier | TasNetworks |
| Rob Milledge | ABB Power Grids Australia |
| Seamus Allan | Dynamic Ratings |
| Deepak Maini | Wilson Transformer |
| David Mate | Endeavour Energy |
| Muhammad Daghrah | M&I Materials |
Top of page
Get in touch
For more information about working with us, please contact us or meet our team.
---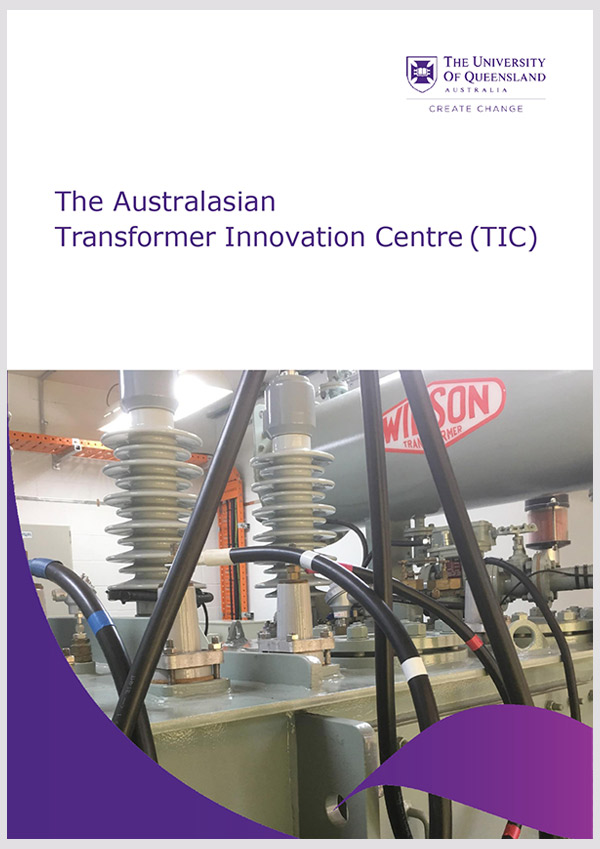 Download the Australasian Transformer Innovation Centre brochure (PDF, 733.3 KB)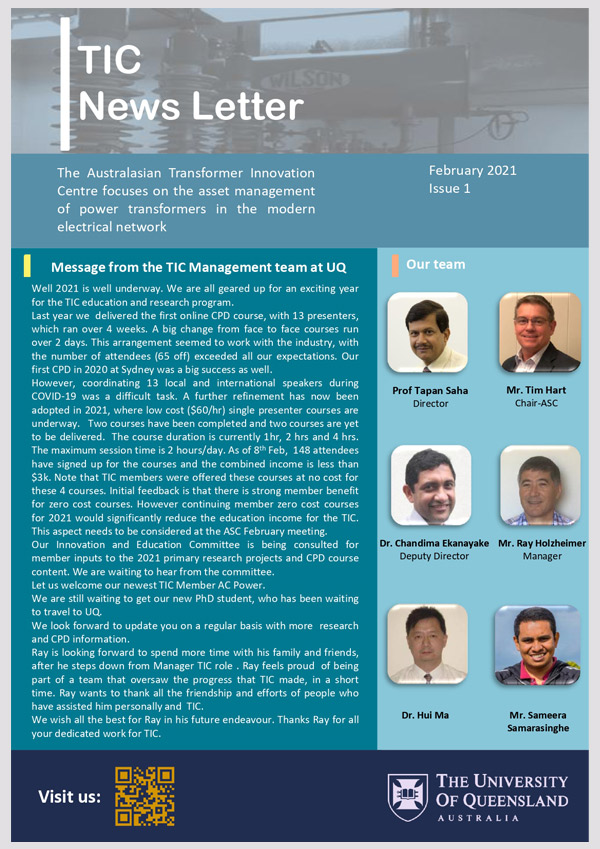 Download the latest Australasian Transformer Innovation Centre Newsletter - No. 1 Feb. 2021 (PDF, 772 KB)