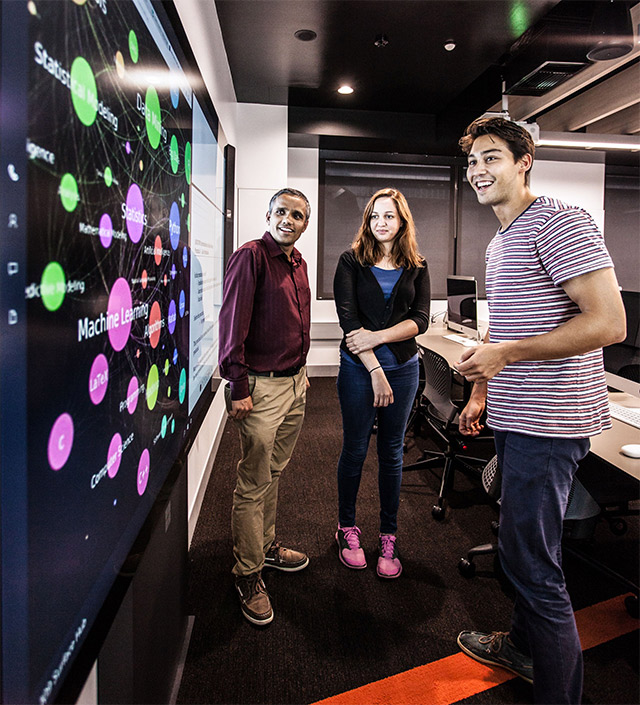 The Centre for Information Resilience (CIRES) is an Australian Research Council (ARC) Industrial Transformation Training Centre.
Our Centre aims at building workforce capacity in Australian organisations to:
create, protect and sustain agile data pipelines capable of detecting and responding to failures and risks across the information value chain in which the data is sourced, shared, transformed, analysed and consumed.
Building on strong foundations of responsible data science, we bring together end-users, technology providers, and cutting-edge research, to lift the socio-technical barriers to data driven transformation.
We support the development of resilient data pipelines capable of delivering game-changing productivity that position Australian organisations at the forefront of technology leadership and value creation from data assets.
Bias Mitigation in Human in the Loop Decision Systems
This project focuses on integrating fairness into learning algorithms used in the context of policing services and tasks and aims to observe if this leads to improved outcomes and experiences.

Data as a Service Architecture
In this project, the aim is to develop a novel system for making efficient and effective queries and recommendations based on multi-source data from the Queensland Police Service.

Community Attitude to Law Enforcement Data
This project, in collaboration with the Queensland Police Service aims to develop qualitative and participatory research methods that can be used by data-driven organizations to understand and better communicate the impact of using human data to customers, users, and the public.
Get in touch
For more information about current Information Resilience projects and opportunities to collaborate, please get in touch.