Extended Reality or XR is a research area that covers both Mixed Reality (MR) and Virtual Reality (VR).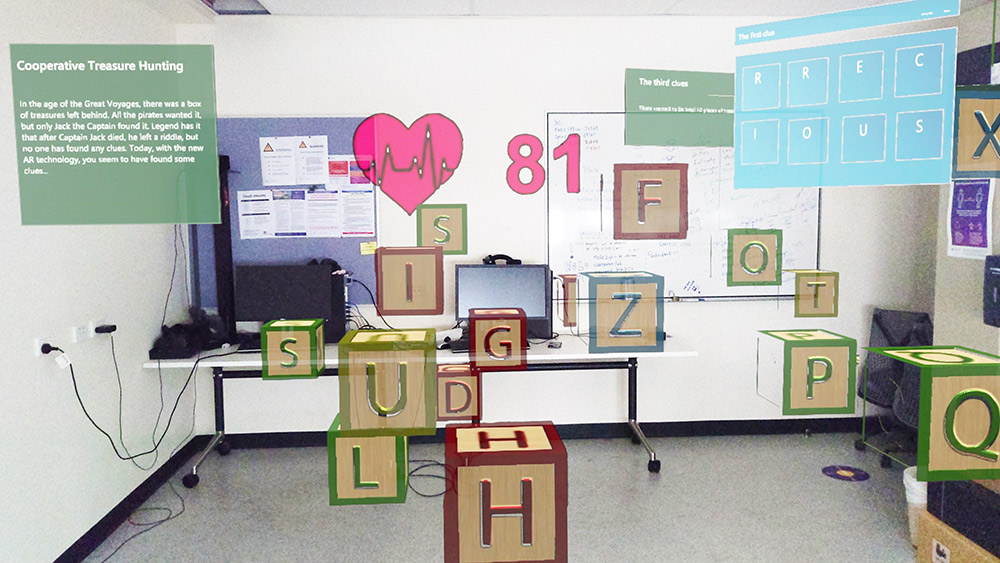 As an immersive user interface technology, XR applications are used across many domains including but not limited to education/training, gaming, mining, defence, manufacturing, entertainment, medicine, and remote collaboration.
At UQ, we focus on making XR interfaces more empathetic and responsive to the users by detecting and communicating feelings and emotions through these interfaces when collaborating or using as an individual. Our work also attempts to improve presence and social presence in XR interfaces by leveraging neurophysiological data captured through wearable sensors such as ECG (electrocardiogram), EEG (electroencephalography), and GSR (galvanic skin response).
Our work also involves immersive analytics where we design interfaces to enable visualizing and interacting with data in single-user and multi-user setups.
Adaptive social virtual reality
This PhD project investigates the various contributors of social presence in virtual reality and identifies opportunities to make adapt some of them in real-time to increase the social presence. The high-level goal of this project is to enable a social VR environment that increases social presence and positive interaction. 
Who you are is what you tell – Story telling in Virtual Reality 
This PhD project investigates the effect of experiencing same VR story from different characters' perspectives and how that may affect the overall experience, retention, and post-experience narration of facts. The overarching goal of this project is to make VR storytelling more compelling and enjoyable. 
Extended Reality for Autism Spectrum Disorders 
This set of projects aims at building interventions, therapies, and training for individuals with ASD. 
Supporting high-tempo work with head-worn displays 
ARC Discovery Project on the use of head-worn displays in pre-hospital contexts, in collaboration with the following partners: the Clinical Skills Development Service (CSDS) at Metro North Hospital and Health Service, Retrieval Services Queensland (RSQ), and Queensland Ambulance Service (QAS). 
Get in touch
For more information about current Extended Reality projects and opportunities to collaborate, please get in touch.